Back to Main Calendar
Feng Shui | William Spear
Description:
Feng Shui & Vital Design
Intuitive Feng Shui® is more than the art of placement: it is the deep, ancient understanding of our outer & inner environment. This body of knowledge rests on common sense and awareness of "chi" -- the invisible life force that permeates consciousness and matter -- from the microcosm of cellular organisms to the macrocosm of constellations.  The first, opening talk reviews its origins and applications in everyday life with practical recommendations for everyone.
Feng Shui & Health
Intuitive Feng Shui® encompasses a substantive exploration of the fundamental nature of body and mind. Since both health and disease are mirrored in environments, each aspect of our dwellings supports or diminishes vitality and well-being. Beyond wind chimes and water fountains, learn what you can do to make a difference in your own life and immediate environment through an understanding of feng shui as it relates to health; specific conditions will be discussed.
Feng Shui: the Inner World
The final talk is an in-depth journey through the inner world of the bagua – the rich, symbolic construct of consciousness employed in Intuitive Feng Shui®.  By carefully examining each area's psychological meaning, participants will discover ways to achieve harmony in their own lives by uncovering what is necessary to remove obstructions as well as any harmful, fixed patterns of behavior.  The result reveals a grand, unified whole -- and a luminous path to love, light and inner peace.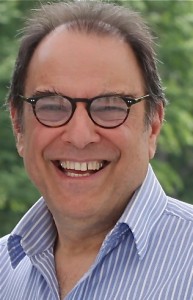 William Spear is an internationally recognized educator, consultant, author and lecturer on integrative medicine, disaster response, feng shui, the I Ching, end-of-life care, and personal transformation.  His clarity and ability to synthesize complex and diverse material is inspiring, insightful and empowering.
William Spear is among the most highly sought after and gifted feng shui experts in the world.  Acknowledged by the Smithsonian Institute as "the leading authority in the West," Spear guides clients beyond the typical historical and traditional confines of this vast cosmology to apply this art, science and philosophy in a broader context making it something modern and vital.
Instead of reactive feng shui often applied merely as a synonym for interior decorating, Spear's wisely observed and proactive feng shui approach offers empowering design recommendations that prevent problems from arising rather than waiting for them to occur.  By carefully examining the deeper meaning, the inner nature and the characteristics of a property in relationship to its owners and occupants, Spear uncovers ways to change fixed patterns of behavior and remove obstructions to thinking and behavior achieving not only "good fortune" but also a palpable auspiciousness and a prevailing atmosphere of harmony.  This is the basis of Spear's unique difference: his insight and skill lead to a grand, luminous result.
"Although feng shui is commonly defined as the "art of placement," its true essence is a more encompassing and substantive exploration of the fundamental nature of the energetics of consciousness.  While front door and cornerstone locations are key elements to "external" feng shui, it is the architecture of consciousness that distinguishes placements which endure the test of time."   -  William Spear
-Author of Feng Shui Made Easy: Designing Your Life With the Ancient Art of Placement (North Atlantic Books, 2010).  First published in 1995 by HarperCollins, the book has been translated into twelve languages.  It was hailed by the New York Times as "the most user-friendly explanation of feng shui for American audiences."
-1993 Spear served as the first honorary President of the International Feng Shui Society in London.
-Has taught feng shui around the globe to the general public and professional associations of architects, interior decorators, landscape architects healthcare designers and others.  Has been keynote speaker at many international conferences since the 1980s.  He is the teacher of many of today's feng shui educators