Back to Main Calendar
We Need to Talk | Diane Katz, Ph.D.
Description:
We Need to Talk: How to Have Successful Difficult Conversations
Why are some conversations so difficult to have? Sometimes it is so hard to get our message across when we are in conflict with someone. We wish we could remain focused, say what we need to say, listen to the other person, and reduce the tension. Easier said than done! In this highly interactive, engaging session, Dr. Diane Katz will help us with a process and helpful tips on how to successfully get through those difficult conversations.
Making Peace With Your Parents, Disagreeing With Your Kids
When our emotions are involved, and we are in conflict with a loved one, we often lose perspective. In this session, there will be open discussion about generational differences, and how to effectively manage conflict. Also, we will be talking about how to maintain open relationships with our parents and our kids, while keeping mutual respect.
Dealing With Difficult People
Some people are particular challenges for us: dealing with them we lose our ability to function as easily as we would like. This session helps participants identify those difficult people and develop ways to deal with them so we maintain our composure and our ability to reason. Situations will relate to both the personal and professional, as we face difficult people wherever we go!
How Can I Say No?
Sometimes telling someone "no" is the hardest thing to do. How can we have the courage to say no? And, even more important, how can we express our desire in a clear way that minimizes alienating the other person? Dr. Katz will provide real-life stories, and will provide practical steps to help everyone become more adept at knowing and saying what they want.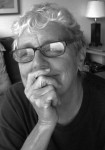 Diane Katz's passion is peace. Starting out as a drug counselor in New York City, then on to Wall Street as a Human Resources Executive for American Express, Chase, KPMG, and Alexander & Alexander, she has always pursued avenues of collaboration and compassion. Dr. Katz has worked with organizations and professionals for over 40 years. With a Masters' Degree in Organizational Psychology and a Ph.D. in Conflict Resolution, she assists executives, entrepreneurs, and organizations to become highly productive and collaborative. Diane has spoken to groups across the world, engaging and educating people on how we can all be more successful and collaborative.  Dr. Katz started her consulting company, The Working Circle, in 1995. The Working Circle provides organizational development, executive coaching, teambuilding, and training to organizations. The Working Circle®, the process that Diane developed, assists groups and individuals in making decisions and resolving conflicts. Her book is, Win at Work! The Everybody Wins Approach to Conflict Resolution.