Back to Main Calendar
From the Spa... to the Ah Ha! | Barry Dennis
Description:
From the Spa... to the Ah Ha!
Rancho La Puerta was named the number one destination Spa by Leisure+Travel magazine. Incredible! The key is to take what happens at the "Spa" and bring it home with us, into our daily life, to see and experience the "Ah Ha." Think of this evening event as a Massage for the Soul as we put into place the pieces that will make our whole life as amazing as our time at Rancho La Puerta.  Through powerful, hilarious, and touching stories combined with music and meditation we will explore what it really means to Love. We will also set powerful intentions for our life to go deeper in love and to live with great purpose. It is programs like this that made Maria Shriver name Barry Dennis as one of "America's leading architects of change!"
Connect the Dots- From the Ah Ha... to the Ahhhhh
Taking time off at Rancho La Puerta can be a powerful time of reflection. It is so important to occasionally, step back and take a look at our lives so that we might adjust and begin to see the big picture.  In this program, we truly see how our lives are a beautiful tapestry and that, even through our darkest moments something beautiful, powerful and wonderful is trying to happen. With insightful and moving stories, music and meditation we will be deeply touched and empowered to breathe through life's most difficult times with greater ease than ever imagined. It is programs like this that inspired Marianne Williamson to say "Barry Dennis is a soundtrack to the Soul!"
Body, Mind, Spirit, and…Stuff
We come to Rancho La Puerta to disconnect from the chaos of our lives. The question is, why are our lives so full of chaos? The answer? We live in a world of excess, of "More is always better." This excess is powerfully captured in the ancient Yiddish word "Chotchky." "Chotchky" is all around us. From things like electronics; remote controls that never get used, phones, chords, computers and keyboards, to things like excess clothes, papers, collectibles, keepsakes, books, and even food.  The excess stuff includes information overload like gossip magazines and often the nightly news. And then there is even excess emotions often caused by the stress created by all the other junk!  In this program we take a look at all of our "stuff." From the things that clutter our lives, to the emotions that clutter our Soul and then we let go! This process is more freeing and joyful than most could ever imagine. The only way for our "better good" to come into our life is to get rid of what is overcrowding us and stressing us out so that we are set free. In this program, we get in touch with our "Body, Mind, Spirit, and…Stuff"  so that we can let go of all the "Chotchky" weighing us down and live from our Soul.
Beam Me Up…"
As we move closer to the end of our time at Rancho La Puerta, we begin to feel lighter, happier, more in touch with our Spirit, energized! Almost like Capt. Kirk being beamed up to his starship. We all have a " Starship." it's our home, our work, it's where we live. But are we Energized? In this experience we look at how we are using the energy of our life and recognize that, with awareness, we can create the life we have always wanted. It's simply a matter of directing our energy toward our heart of hearts! With stories, interaction, music and meditation, we will all get beamed up!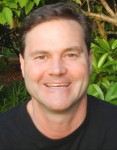 Barry Dennis has worked with many of the most well-known spiritual leaders on the planet today, including Wayne Dyer, Marianne Williamson, Alan Cohen, Dr. Harold Bloomfield, Dr. John Gray, Deepak Chopra, Gary Zukav, Rev. Michael Beckwith, Joan Borysenko, Kenny Loggins, Jean Houston, Dr. Joe Dispenza, and Dr. Amit Goswami.  Barry knew early on that he was destined for a life of writing and public speaking, as he won best teenage speaker in a state-wide competition for his original presentation, "Teens, We get No Respect." To help support himself through college as a communications major, he did standup comedy and performed with his band, Secret Agent, all around the region. After graduating with honors,he created Chase Tele-production, a music and video production company. In '89, Barry performed in Gorky Park in Russia at an international Peace Conference for over 500 ambassadors of peace representing 15 different countries around the world. That week the Berlin Wall came down.  From 1993-2002, he was the music director and a creative consultant at one of the largest New Thought churches in America. From 1993-2004, he also traveled the country delivering his program "Say Yes to Life" for schools and youth groups teaching the value of making positive choices. In 2005, Barry founded Celebration Church, an independent New Thought church in Portland, Oregon.  Within 3 years he grew the church to be one of the largest New Thought churches in the North West with a congregation of several hundred people each Sunday. In 2010, he founded a new movement called "Coexist Celebration." Coexist meets several times a year in a variety of locations, celebrating all faiths as unique expressions of the one truth — LOVE. Priests, rabbis, monks, ministers and teachers of all faiths join together in the common goal of peace, peace of mind, and "peace of planet." His first book, The Chotchky Challenge, published by Hay House, is both humorous and touching as it truly does challenge us to live from our soul. With all of this going on, his most rewarding and fulfilling role in life has been and remains that of father and husband.
On the Web: barryadennis.com