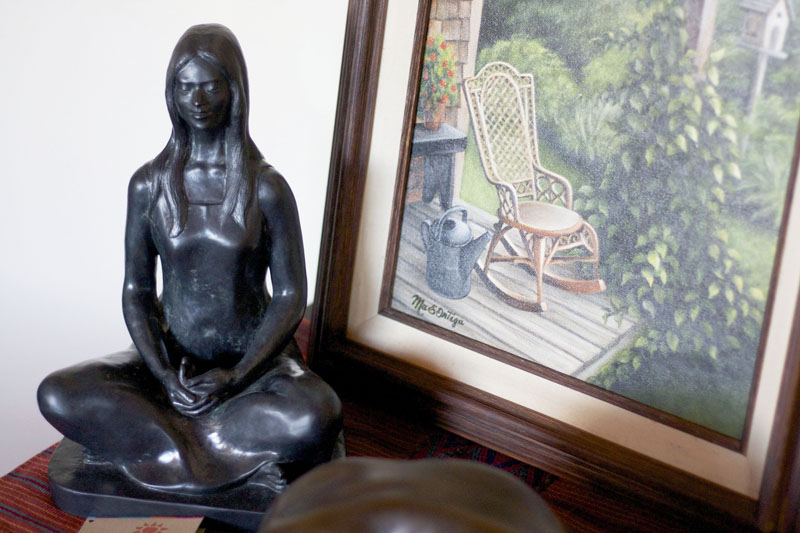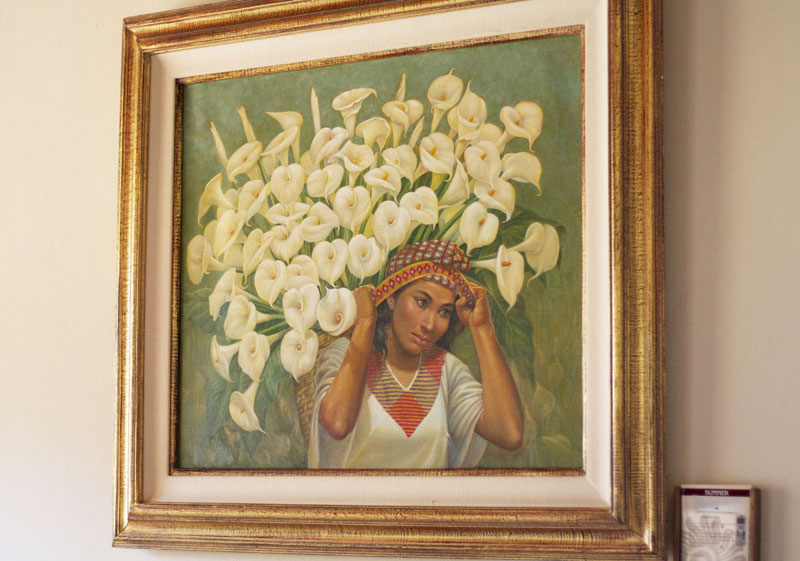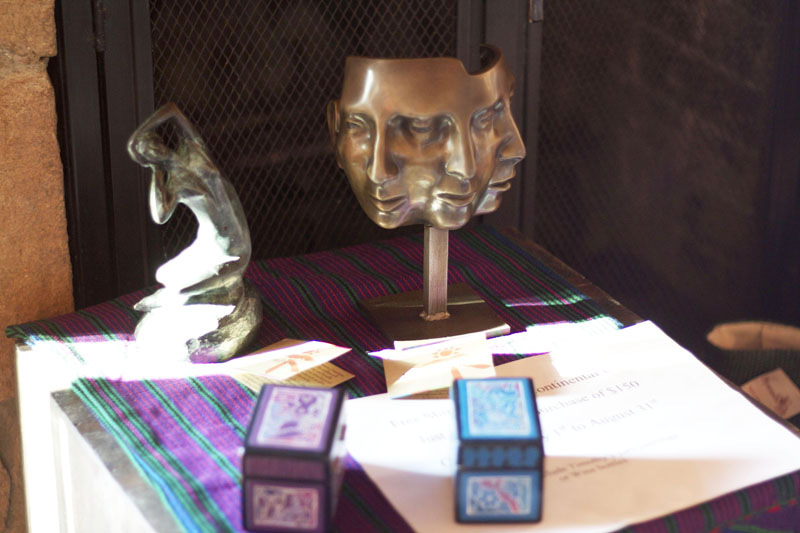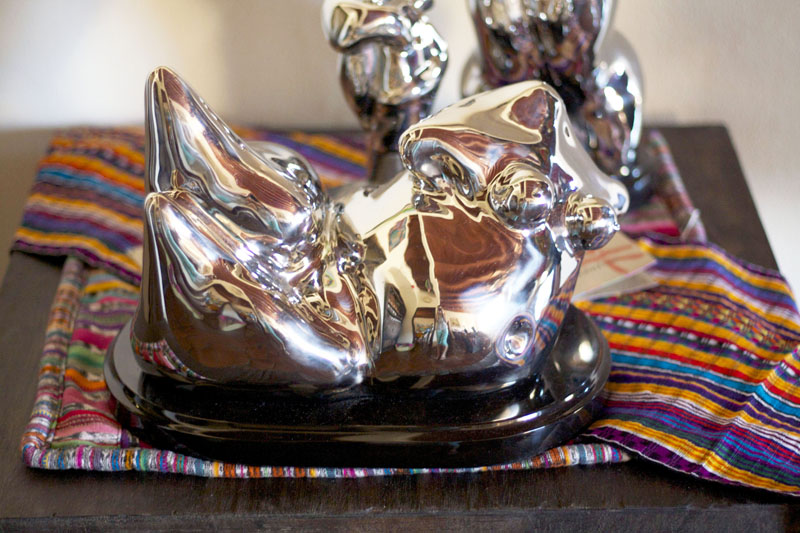 Do you know about our new lounge Bazaar Del Sol?  It's located just past the Villas Pool with gorgeous views of the mountains.  What makes this lounge different from the others here at the Ranch?  Well, for starters, it's not just a lounge, but also a small wine bar.  The perfect place to order a glass of wine before dinner, enjoy the views and maybe a cheese plate as an appetizer.  All the wines come from the local wine region, Guadalupe Valley, a gorgeous area about two hours from the Ranch.
In addition to the new wine bar, many of our guests love the Bazaar as the new location of the guest reception (during the warmer months) where we serve sangria and homemade Ranch guacamole.  Plus wi-fi is available both inside and outside on our lovely patio.
Last but not least, Bazaar Del Sol has a beautiful collection of regional art and handmade goods.  The photos above show some of the incredible pieces of art available for sale.  The Bazaar is also home to occasional art exhibits by some truly talented local artists.  So next time you're down at the Ranch, don't forget to stop by and enjoy the beauty of the Bazaar.