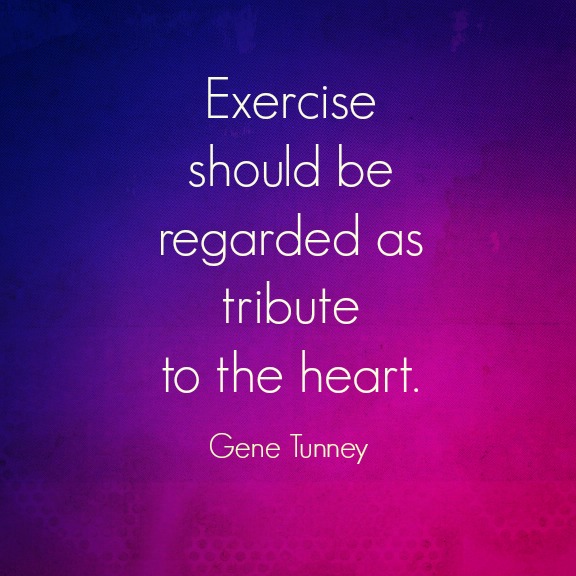 Since going to the Ranch, I've learned how important physical exercise is to health.  It may sound obvious to some of you, but it took me a while to realize how sedentary my life had become.  I was working on the computer most of the day without many breaks.  I was working out three times a week which I thought was sufficient.  I was eating well and was maintaining a healthy weight.
It wasn't until I went through our Executive Wellness Program that I learned that my lack of exercise was seriously affecting my health including elevating my cholesterol levels.  I learned that the standard working out for an hour three days a week is not enough.  Especially for those of us that sit for our jobs most the day.  Now I try to make an effort to do some form of cardio almost every day for at least 30 minutes.  It's not easy to find time to squeeze it in, but I find the more I do it, the I more I crave it.  Not only for my physical health, but my mental health as well.
That's why this quote by Gene Tunney spoke to me when I saw it.  So I urge you, get up and walk around throughout the day.  Even if it's just for a couple of minutes.  Try to do some form of intense cardio at least five times a week.  Your body will thank you.