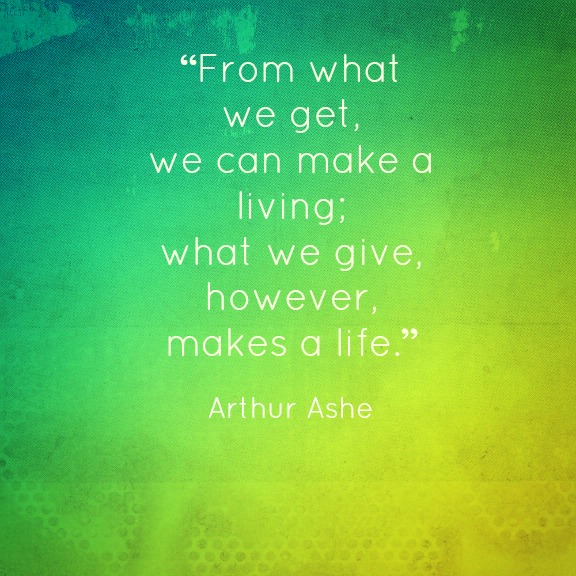 This quote opened up an array of questions for me.  Is it natural for humans to be intently focused on survival and getting what we need to survive?  Or getting what we want?  And is "getting" things what truly makes us happy?
I can only speak for myself.  When I look back on my life my memories don't consist of what I bought or how much money I made in a certain year.  They consist of connections to family, friends, people and social experiences.  Most of these memories involve giving of some kind, whether that be a smile or advice or a gift or even a hug.
Giving doesn't have to be complicated.  Smiling and saying hello as you pass a stranger on a walk can be a form of giving.  Doing a favor without any expectations.  Or helping a friend in need.
When you look back on your own life, what brings you joy and happiness?