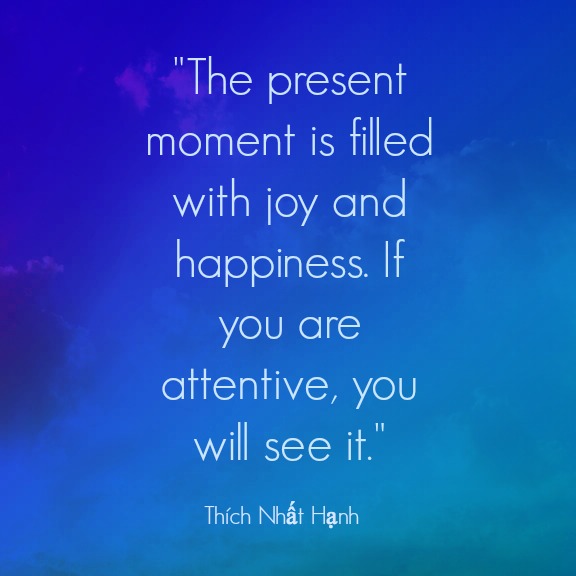 Taking time to slow down is a theme that seems to come up time and time again in this day and age.  It is often a challenge to take time to be in the present moment and appreciate life.
Do you ever take a day away from digital media?  Being in the present moment and taking a digital detox day seem to go hand in hand.  We are constantly distracted and enticed by devices.  I'm completely guilty of this myself.  Not that there's anything wrong with checking Facebook or Instagram every once in a while, but how much do we miss in life when our eyes are glued to our devices?
Where do we find happiness in the present moment?  It could be the way the sun shines through the windows in the morning, a friend's laugh or the smell of lovely flowers as you walk past them.  This quote reminds us to find joy in the things that maybe we don't notice on a daily basis.  It also reminds us that it's the way we look at our surroundings and circumstances that determine joy and happiness.