Salsa y Salsa is the newest must-do class at La Cocina Que Canta. It is a fusion of good food, nature, music and dancing. I documented my unforgettable class experience to share with you!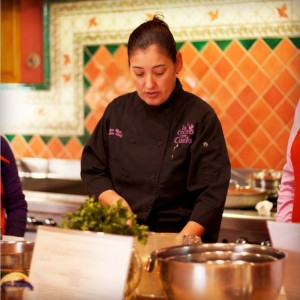 First Chef Denise demonstrated how to make various types of salsa and the famous Ranch Aztec guacamole.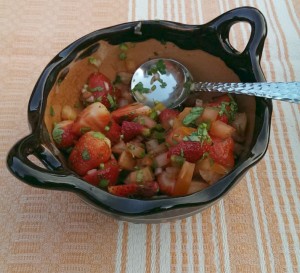 This delicious salsa featured freshly picked strawberries from Tres Estrellas Farm. The fusion of sweet and savory ingredients was perfect.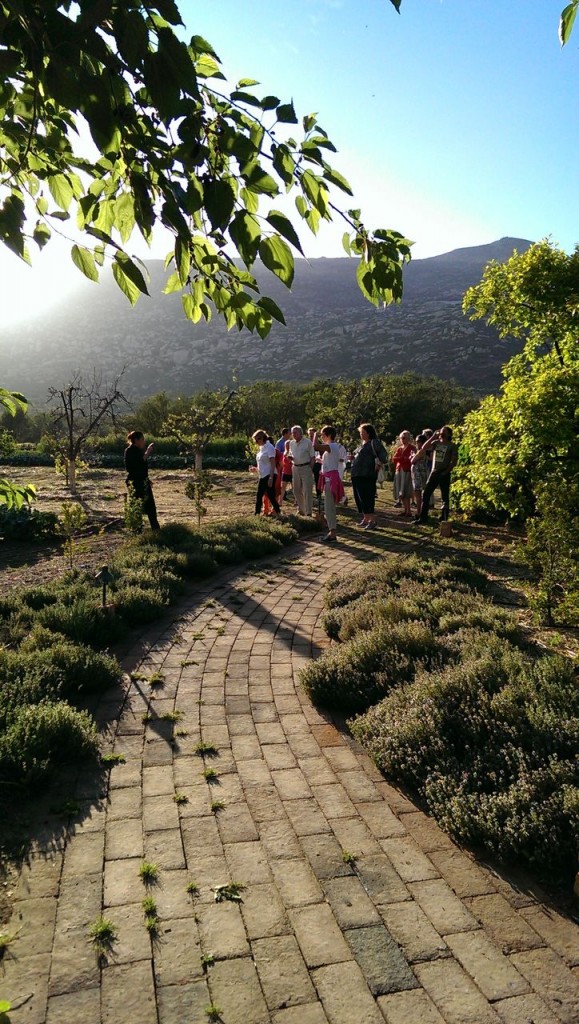 Chef Denise then led an interactive organic garden tour. We nibbled on mustard greens and hand-picked carrots as we admired sunset views of Mt. Kuchumaa.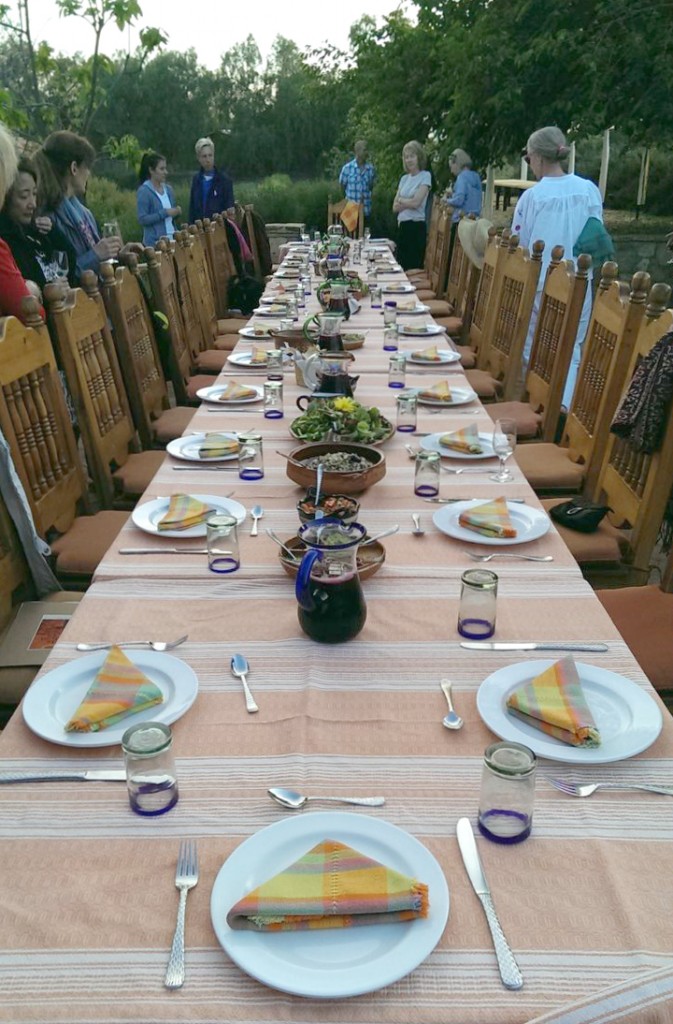 When we returned to La Cocina's garden patio there was a traditional farm-to-table Mexican feast waiting for us. We dug in.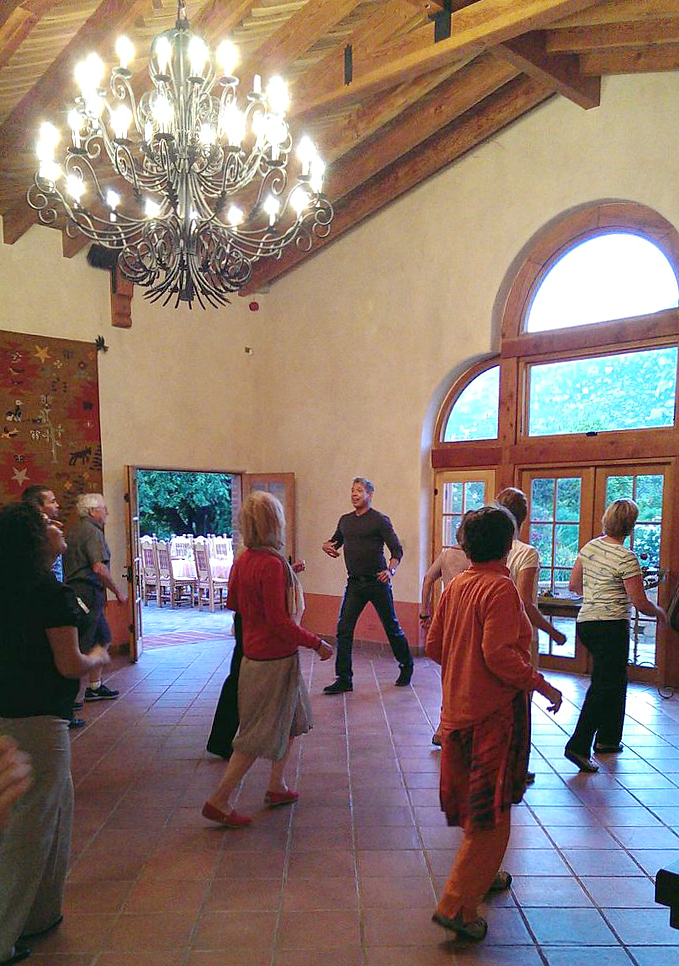 After dinner we gathered on the tiled dance floor for a salsa dancing class. Manuel, The Ranch's salsa teacher, has infectious energy and natural talent. We danced our hearts out.
Salsa the food is a fusion of culture, ingredients and flavors from around the world. Salsa the dance is a fusion of global dance traditions and movement.  Together they make the perfect pair.