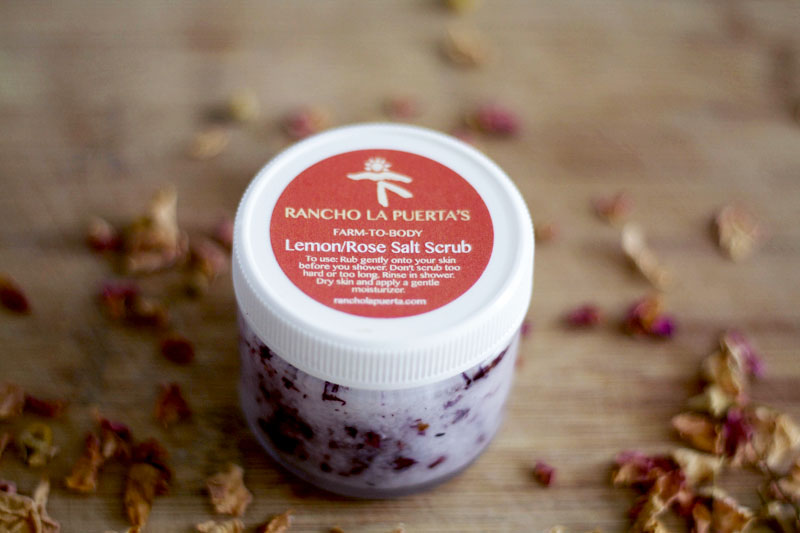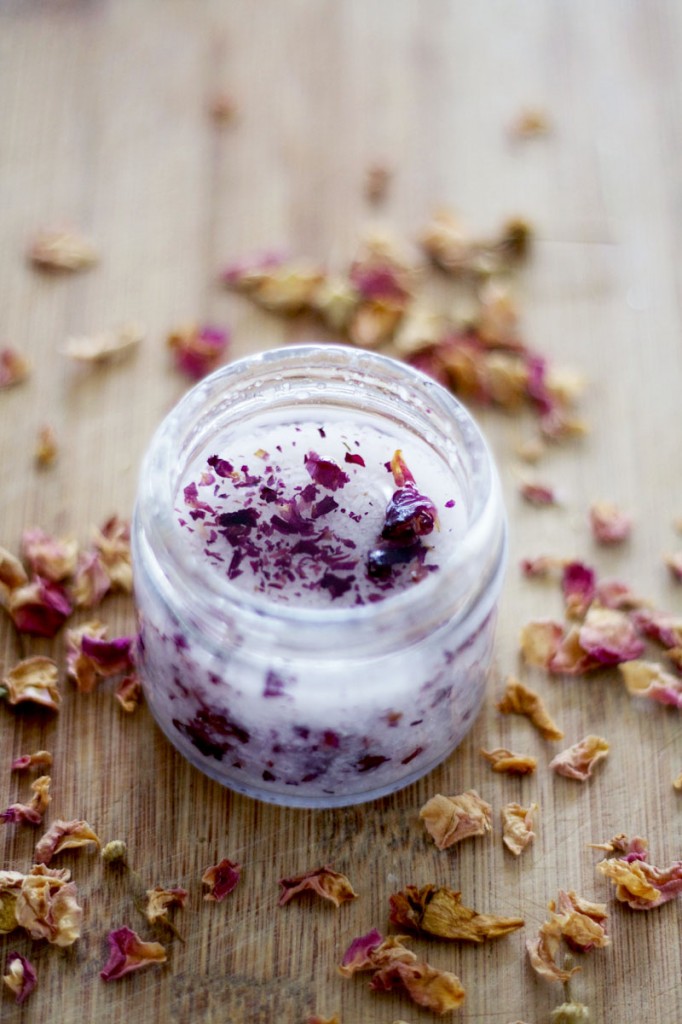 Now you can make your own version of this luxurious Ranch Lemon and Rose Scrub at home!  It couldn't be easier to achieve perfectly smooth skin for summer.
Ingredients:
Organic cold pressed sunflower or safflower oil (these particular oils don't have much of a fragrance, which allows the scents of lemon and rose to shine)
Sea salt
Lemon essential oil
Dried rose petals
Directions:
Sterilize your jar by letting it sit in boiling water for about five minutes.  Then let air dry.
When the jar has cooled off, fill it almost 3/4 full with salt.
Add a sprinkle of rose petals.
Add oil up to the top of the salt.
Stir everything together.  You may find you need more oil.  It really depends on your preference, but ideally, the salt should be somewhat soaked in oil (this makes it much easier to apply).
Add 3 drops of lemon essential oil and stir (for larger jars you can add a couple more drops of essential oil, a little bit goes a long way).
Additional tips: Store in a cool and dry place when not in use.  This batch should last a month or two since it's completely natural and has no preservatives.  You can add a bit of Vitamin E oil as a natural preservative to help it last longer.  Avoid allowing water into the scrub, which will also help it last longer.
This scrub will leave your skin soft and glowing.  Lemon and rose are the perfect scents for summer, so enjoy!