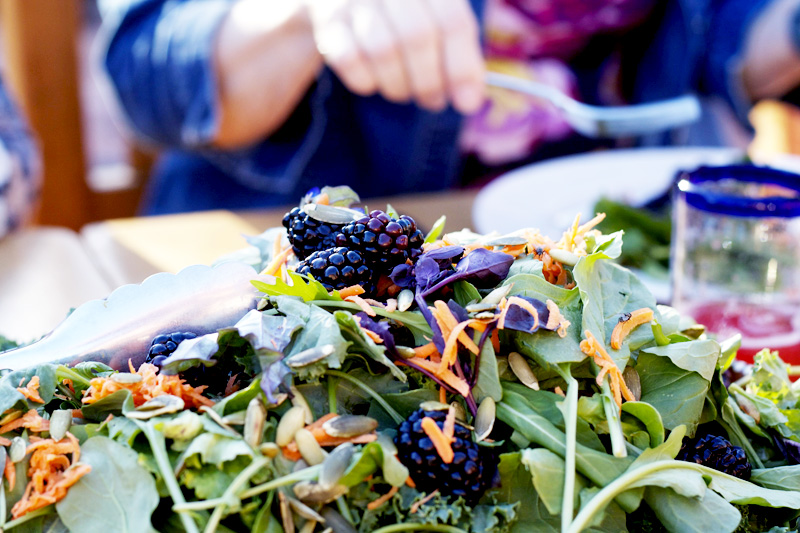 Have you ever experienced an evening at La Cocina Que Canta?  Last week I had the opportunity to attend our new cooking class, Salsa y Salsa.  It was a gorgeous evening on the farm.  The weather was warm with a slight breeze.  As soon as we arrived, we were handed refreshing drinks adorned with herbs from the garden.
Chef Denise Roa did a wonderful demonstration of how to make three different types of salsa.  Then we were escorted on a tour of the gardens, nibbling on fresh veggies as we wandered the grounds before arriving at the beautifully decorated dinner table on the patio.  We ate outside as the sun was setting, devouring Arugula and Blackberry Salad, Roasted Asparagus, and Coconut Almond Cookies to die for.  We were completely entertained by Manuel Velasquez's verbal history lesson of salsa…and of course, then there was the dancing!
If you have never experienced a cooking class while at The Ranch, I highly recommend it.  You will see a different side of what The Ranch has to offer.  Chef Denise is so passionate about farm-to-table cooking and the food is so delicious that by the end of the night, you won't want to leave.