With spring on the way, we're cultivating fresh perspectives, new ideas and creative fun. Instead of thinking outside the box, we're ready to burst right out of it completely and bring our projects to life…be it for mind, body or spirit! Join us in March for these adventurous classes that will help you stretch, learn and explore your creativity.
The World We Create | Bob Deans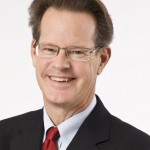 Join Bob Deans as he teaches workshops that explore our personal narratives and our relationship to the outside world. Bob is the author of four books and the director of editorial content for the Natural Resources Defense Council. In his twenty years in Washington for Cox Newspapers, Deans covered the White House, State Department, Pentagon and Congress, before moving to the nation's leading environmental advocacy organization. See more.
Wisdom Keeper Week | Sarah Livia Brightwood Szekely and Ludwig Max Fischer
Join Sarah Livia Brightwood Szekely and Max Fischer as they explore and celebrate the life and teachings of Edmond Szekely, the remarkable co-founder of Rancho La Puerta whose philosophy is the deep, tap root of Rancho La Puerta.
BOSU® Week | Fred Hoffman, M.Ed
here.
Spirit Week: Yoga and Everyday Mindfulness | Phyllis Pilgrim and Elana Rosenbaum
Rancho La Puerta's enriching, memorable SPIRIT WEEKS are an expansion of the Ranch's Inner Journey Program, started by Phyllis in January 1987, and Healing the Spirit Weeks from 2002 – 2005. This week is shared in collaboration with long term meditator and teacher Elana Rosenbaum.
PILATES | Kristi Cooper
here.