With spring on the way, we're cultivating fresh perspectives, new ideas and creative fun. Instead of thinking outside the box, we're ready to burst right out of it completely and bring our projects to life…be it for mind, body or spirit!  Join us in March for these adventurous classes that will help you stretch, learn and explore your creativity.
The World We Create | Bob Deans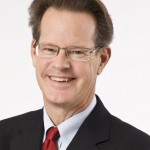 Join Bob Deans as he teaches workshops that explore our personal narratives and our relationship to the outside world. Bob is the author of four books and the director of editorial content for the Natural Resources Defense Council. In his twenty years in Washington for Cox Newspapers, Deans covered the White House, State Department, Pentagon and Congress, before moving to the nation's leading environmental advocacy organization.  See more.
Wisdom Keeper Week | Sarah Livia Brightwood Szekely and Ludwig Max Fischer
Join Sarah Livia Brightwood Szekely and Max Fischer as they explore and celebrate the life and teachings of Edmond Szekely, the remarkable co-founder of Rancho La Puerta whose philosophy is the deep, tap root of Rancho La Puerta.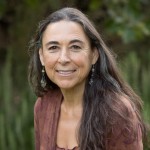 Sarah Livia Brightwood Szekely is the daughter of philosopher and visionary Edmond Bordeaux Szekely and community organizer and philanthropist Deborah Szekely, the founders of Rancho La Puerta.  She is also the President of Rancho La Puerta, founder of La Cocina Que Canta cooking school and President of Fundación La Puerta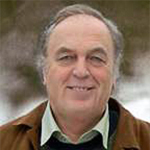 Ludwig Max Fischer is a retired university professor who has studied the work of the founder of Rancho La Puerta Edmond Szekely since 1983.  He has published and translated several books dealing with the European heritage of naturopathic medicine, natural healing and ecologically sound nutrition. He is currently co-authoring a book about the visionary work of Edmond Szekely together with his daughter Sarah Livia Brightwood Szekely.  See more here.
BOSU® Week | Fred Hoffman, M.Ed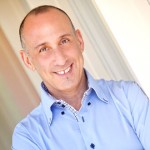 Join Fred Hoffman as he teaches a variety of functional training classes which incorporate the use of the BOSU® Balance Trainer. Fred, the author of Going Global: An Expert's Guide to Working Abroad in the International Fitness Industry and the recipient of the 2007 IDEA Fitness Instructor of the Year Award. Fred has taught in 50 countries on six continents at more than 200 conferences and conventions, presenting workshops and master classes, conduct staff training, and serving as a consultant on various projects – See more here.
Spirit Week: Yoga and Everyday Mindfulness | Phyllis Pilgrim and Elana Rosenbaum
Rancho La Puerta's enriching, memorable SPIRIT WEEKS are an expansion of the Ranch's Inner Journey Program, started by Phyllis in January 1987, and Healing the Spirit Weeks from 2002 – 2005. This week is shared in collaboration with long term meditator and teacher Elana Rosenbaum.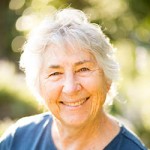 Phyllis' recent journeys include hiking the Inca Trail, visiting Dharamsala to listen to the teachings of the Dalai Lama, and trekking in Tibet, Bhutan and Tasmania. She is the author of The Hidden Passport, which tells of her young life in Japanese concentrations camps in Java in WWII.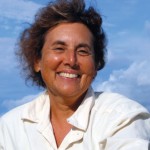 Elana Rosenbaum, LICSW, is a Certified Mindfulness-based Stress Reduction Teacher. Participants in the Ranch's Healing the Spirit Program will benefit from Elana's extensive training, experience and professional work as a mindfulness-based psychotherapist counseling people in all walks of life over the past 35 years. Elana is the author of Being Well (Even When You're Sick) and Here for Now: Living Well with Cancer through Mindfulness.  See more here.
PILATES | Kristi Cooper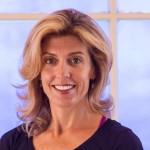 Join Kristi Cooper as she teaches Pilates Matwork Fundamentals and Intermediate progressive classes.  These Pilates classes will help you become invigorated, stretched and stronger.  Kristi has a Communications degree from University of California, Santa Barbara,  and has certificates  from SynergySystems®, Physical Mind Institute®, and BASI Pilates®. In 2010, Kristi and her two business partners founded the online global Pilates studio, Pilates Anytime.com offering high quality Pilates teaching to anyone, anywhere and anytime. See more here.