Add a little spice to your Valentine's Day. We asked The Ranch staff and a few guests for ideas on how they'd increase their Scoville scale of love and add a little heat to their romance.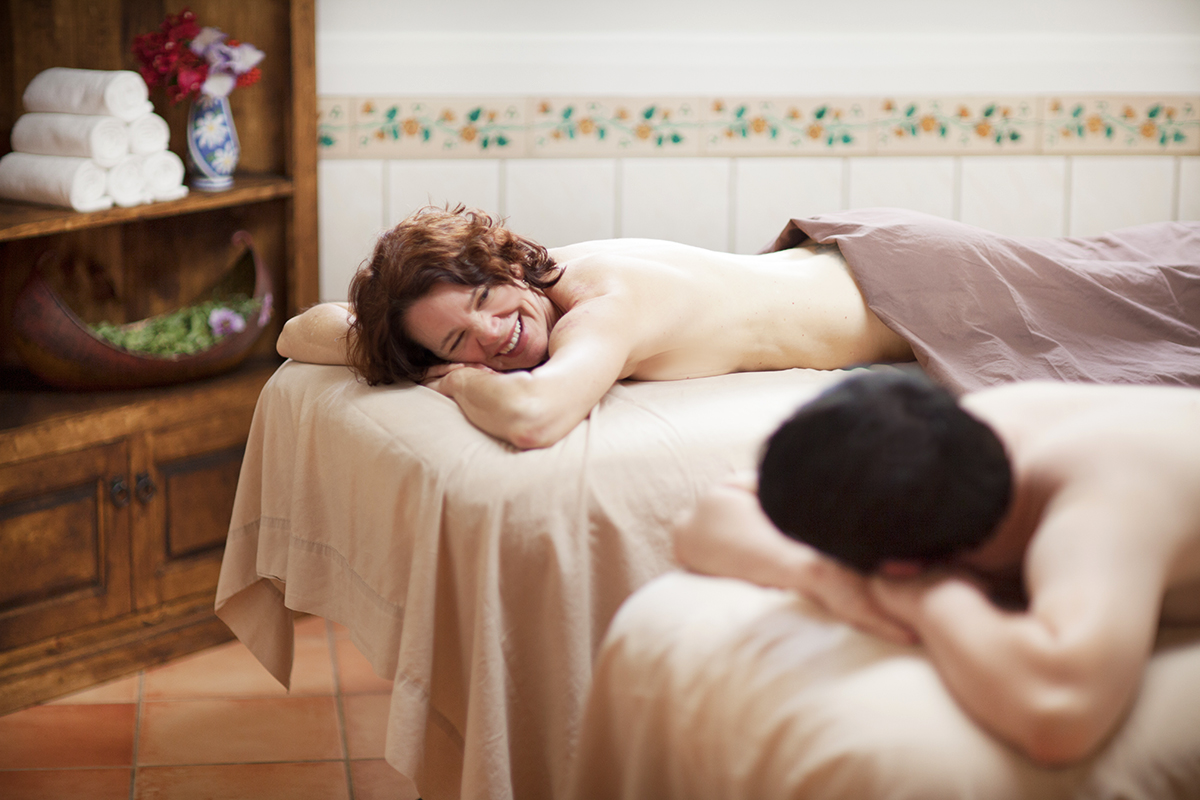 Maya Griggs—Specialty Yoga Fitness Staff,
"Sit back to back with your partner. Close your eyes and notice your breath in its natural state. Begin to lengthen your breath, witnessing how it feels to breathe deeper and slower into your own body. Become aware of your partner's breath. Can you synchronize your breath with theirs? Breathe together for 3-5 minutes feeling the nourishment of your partner supporting your back and your heart❤️"
Lizette Vilchis—Guest Service, Bazar de Sol
"Go for a hike in the mountains and finish with a picnic. There's no telling what can happen."
Coco Bennet—Strength and Cardio Specialist, Fitness Team
"Increase your overall fitness level. Hip thrusts help strengthen your buttocks and improves circulation through your pelvis area."
Manuelita Ching—Head Concierge
"Take time to understand each other."
Connie Hernandez—Make-up Artist
"Make a plan for a date. If you're going out, create an interesting evening. Create it so your partner doesn't need to plan anything and can trust you."
Rosy Bringas—Guest Services, Mercado
"Make ceviche for lunch and serve it with fresh tostadas and your favorite drink."
Barry Shingle—Director of Guest Relations and Programming
"Love yourself and treat yourself to a workout. Then go out with your date."
Betty Rauch—Ranch Guest
"Talk every night at dinner and pay attention to each other. Don't save your best china and dinnerware, use it; set the table, serve your favorite foods. Put your phone away and have a conversation."
Connie Bennet—Cardio and Strength Specialist, Fitness Team
"Build up a sweat by going out dancing together."
Ronald C. Moore—Ranch Guest
"Renew the things that brought you together in the first place. We forget these things as we go along."
Gaby Gomez—Executive Assistant
"Plan a romantic vacation someplace warm. The hotter the better."
Julie M.–Ranch Staff
"Go someplace cold and get bundled up by the fire. A little wine helps too."
Arnaldo Rendon—Dining Hall Coordinator
"Treat your partner special every day, like every day is Valentine's day."
Regina Aguilera—Acupuncturist
"Go out in nature. Take time to go outside together, could be a quiet spot or anyplace you can drop the distractions."
Mario Landavazo—Tennis Pro, Fitness Team
"Toy with roll playing. For instance, I'll pretend to be a tennis pro and my partner will pretend to be my student."
Manuel Hernadez–Hiking Specialty, Fitness Team
"Get a couples massage because body touch and feeling connected is important."
Gabriela Sigala–Esthetician
"Make a beautiful dinner full of surprises."
Denis Roa—Executive Chef
"Go to breakfast then get pampered. Take a rejuvenating day to have your nails done together."
Maura Montoya–Events Coordinator La Cocina Que Canta
"Take dance classes and loosen up. Try new things together."
Learn more about our couple's retreats and our beautiful Wedding packages.