Rancho La Puerta is especially proud of its 75-year commitment to the health of our natural world. We trace our green roots to the philosophy of our founder, Edmond Szekely, who, along with his wife Deborah, took inspiration from these surroundings. Throughout our history, the Ranch's many eco-programs have played a pivotal role in our guests' experience, as well as our efforts to initiate and explore forward-thinking activities in the community of Tecate, the trans-border region, and beyond. Today our president, Sarah Livia Szekely Brightwood, continues to protect and guide the Ranch's relationship with its natural world as we explore the many exciting challenges that lie ahead.
Fundación La Puerta

Our non-profit community-action Foundation was created in 1977 by the Szekely family and former General Manager, José Manuel Jasso, in partnership with Rancho La Puerta. Since its inception, Fundación La Puerta has actively supported environmental, social and educational projects in the Tecate and border area, including the preservation of endangered native plant and wildlife habitat within this region. The President of Fundacion La Puerta is Sarah Livia Szekely Brightwood. The Executive Director is Guillermo Romero Ibarrola.
Our programs fall into three categories (note: the links below in green, are also reached via the Fundación home page):
Urban Planning and Conservation
Urban Planning and Conservation programs, including the
Mt. Kuchumaa Easement
, a bi-national partnership with the U.S. that protects much of the mountain's wildlands, and the
Tecate River Park Project
, part of major effort to not only restore the river's riparian habitats and water quality and create a park for the people of Tecate.
Environmental Education
Environmental Education programs anchored by the amazing, boulder-like learning center buildings known as
Las Piedras
, home base for classes here as well as community-wide activities including
Workshops for Children
;
Teacher Training Programs
;
Interpretive Trails
;
Summer Camps
,
Volunteer Training Programs
; and Tecate River Clean Up work days.
Cultural and Recreational
Cultural and Recreational
programs
including
Parque del Profesor
(a huge city park built by the Szekely family and named in honor of Professor Edmond Szekely),
Dia de Muertos
(the community's annual "Day of the Dead" celebration),
River Through My Eyes
, 
World Environment Day
, and support of
Native American Culture.
The Team/Outreach

A part of the community… At Rancho La Puerta our staff is constantly looking for ways to support worthy local organizations: hospitals, orphanages, educational programs—dozens every year. For example, Christmas in Mexico is a time of great anticipation and excitement, and the children at this Tecate orphanage are never disappointed. The Ranch's toy drives make their dreams come true!
For a report on Rancho La Puerta's many eco-activities and community programs, please scan down the topics below, or across the navigation bar at the top of this page. Click on any of the green links to take you direct to a topic that interests you.
The following information is organized into two categories:
Our non-profit foundation, Fundación La Puerta, spearheads our activities in the community and the Baja California – U.S. region at large.
Our on-property eco-activities and daily practices are also highlighted, from the first gray-water "biological marsh" in Baja California to our massive composting operation.
We welcome your questions and suggestions—our guests and their creative input have shaped the Ranch in countless ways.
Ranch Circle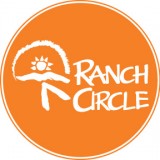 Join the Ranch Circle to enhance your Ranch experience before, during and after your stay.
Receive a significant reward whenever you refer a first-time friend.
Access Ranch Circle-only special rewards and offers.
Find roommates for your next visit — a great way to make a new friend and save.
Questions? Visit our FAQ page for the complete program overview.
Click here to book a stay at our resort and spa.