Rancho La Puerta offers one-on-one holistic therapies throughout the week. From craniosacral therapy and chiropractic services to Feldenkrais®, acupuncture, Ayurveda, and WATSU® & Water Dance™, our therapists are highly skilled masters—the finest in their fields.
Holistic Therapies
Acupuncture
Improve and maintain your health through the deeply therapeutic practice of acupuncture. Hair-thin needles are painlessly inserted into a network of energetic pathways called meridians or channels. Energy runs throughout the meridians, allowing for the body's
Qi
(pronounced 'chi') or energetic life force, to flow without obstruction. Whether you seek treatment for an acute or chronic condition, or seek simply to achieve overall wellness, acupuncture treats the root cause of imbalances. This ancient Chinese healing practice creates a relaxed and harmonious state of equilibrium within.
50-minute session $145

Ayurveda*
Ayurveda has been practiced for over 5000 years and is the oldest healing system in the world. Ayurveda means the 'science of life' and it teaches us how to live a long, healthy and happy life as well as providing the tools to treat disease. It is based on a profound understanding of nature and the elements that nature encompasses; space, air, fire, water and earth. By understanding nature's elements within us, we come to understand our own true nature. Through a comprehensive consultation you will be given the knowledge and the tools to empower you to live a balanced life, full of health and happiness.
*Therapist may not available every week. Email reservations prior to your visit: reservations@rancholapuerta.com
Biodynamic Craniosacral Therapy
Achieve a revitalized state of health by naturally reducing aches, chronic pain, stress and emotional imbalances. As you rest comfortably, light healing touches are applied to the body to treat trauma and restore health. Biodynamic Craniosacral Therapy brings the emotions and spirit into balance and reconnects the body with its ability to heal itself.
50-minute sessions $120
90-minute sessions $175
Chiropractic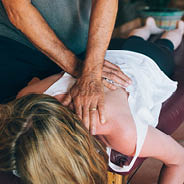 Understand and treat the root cause of chronic pain with a rehab oriented chiropractic session. Receive evaluations for strength, biomechanics, and gait, and experience corrective soft tissue massage, chiropractic adjustments, and restorative yoga exercises. Guests are provided with a self-treatment plan in order to extend the beneficial effects of these sessions at home.
50-minute session $145

Energy Medicine
REIKI
Dissolve the body's aches, strains and emotional imbalances with an empowering Reiki session. Soften into tranquility as the chakras are balanced, either with gentle touches or with hands slightly off the body. Reiki uses
Qi
(pronounced 'chi'), its life force energy to remove energy blocks so healing energy can freely flow and harmonize the mind, body, and spirit.
RECONNECTIVE HEALING®
Experience an optimal state of balance and well-being with a Reconnective Healing®. Rest deeply as the practitioner guides energy, light and information (vibrational frequencies) around the body using a hands-off approach. Feel relief as imbalances leave the body, and a sense of harmony replenishes the spirit.
SOMATIC EXPERIENCING®
Feel alive, relaxed and whole again as tension, pain, and stress diminish. Somatic Experiencing resets the Central Nervous System through sensory methods that help to resolve the effects of past traumas. Learn to regulate stress through a guided exploration of the interplay between emotions and the body.
LIFELINE TECHNIQUE™
Regain a sense of peace and empowerment as you awaken to the root causes of stressful experiences that manifest as symptoms. The practitioner will help connect the conscious and subconscious mind with practices such as Chinese Five Element theory, sound, crystal and color therapy, chakra balancing, Neuro-linguistic
Programming (NLP), and Applied Kinesiology.
Your therapist will help you determine which treatment is right for you.
50-minute sessions $120
90-minute sessions $175
Feldenkrais® Method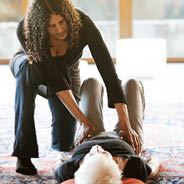 Improve comfort, posture, and balance while reducing pain, tension, and stress. Each Feldenkrais® Method session is tailored to meet your needs and aimed to improve how you feel and function. As you lay fully clothed on a table, your body will be gently moved in ways that allow for effective communication with the brain and the nervous system. Sessions are designed to increase confidence and pleasure in daily activities.
50-minute session $95

WATSU®
WATSU® – above water
WATSU® (also referred to as Water Shiatsu) principles are rooted in Eastern Philosophy that focus on whole body health, balance, and holistic healing practices. The practice was developed by Harold Dull in 1980 at the Northern California School of Shiatsu and Massage. Inspired by his Zen Shiatsu studies in Japan while floating students in warm water, Dull incorporated the Shiatsu stretches and methodologies into his water practice. With his deep understanding of our body's ability to store trauma, to release it and renew, he knows freedom rests in unlocking those blocks to bring about a healthy state. Like Shiatsu, WATSU focuses on releasing impediments along our meridians – the channels through which our "Chi" or life-force flow.
WATSU sessions are held in 96-degree warm water – the same temperature as our skin – and incorporate a series of stretches that lengthens muscles while increasing flexibility and range of motion. The recipient is cradled in a floating position as their head rests just above the water and their ears are just below it. Noise is quieted, and with eyes closed, the buoyancy of the warm water relieves the weight on the body, which frees the spine, takes pressure off the vertebrae and relaxes the muscles. The support of the water allows the spine to be moved in ways impossible on land as gentle, gradual twists and pulls relieve the pressure that a rigid spine places on nerves. warmwateralchemy.com
50-minute session $175

Water Dance™
WaterDance™ Above & Underwater
WaterDance™ was originally developed in Switzerland in 1987 independently of WATSU®. The founders, Arjana Brunschwiler and Aman Schroter referred to the modality as "an underwater three-dimensional journey where time and space lose their meaning".
WaterDance™ emphasizes gentle and dynamic, flowing movement above and below water. After being stretched, massaged and relaxed at the surface, the receiver is given a nose clip to prevent water from entering the nasal passages and then gradually guided entirely underwater. Touch or movement signals are used to communicate when the receiver is to be submerged and the therapist carefully times submersion in coordination with the receiver's breath.
The receiver is gently guided into a weightless, three-dimensional, underwater world where they are skillfully maneuvered, swayed, and "flown" while being regularly brought to the surface for breath. Graceful, dolphin-like movements combined with stretching and massage magically release tension, stress and pain. The rhythmic movement and deep silence elicit an effortless state of meditation, resulting in profound peace, inner awareness, joy and trust. Experience a WaterDance and emerge not just relaxed, but reborn!
Whether you choose to remain at the surface with a WATSU®. or venture below the surface with a WaterDance™ , great care will be taken to sensitively introduce you to these profound modalities. warmwateralchemy.com
50-minute session $175

Holistic Practitioners
Acupuncture: Regina Aguilera, M.S., L.AC.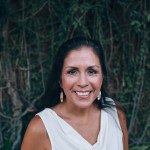 Regina Montalvo-Aguilera MS, Lac is a Licensed Acupuncturist and Functional Medicine Practitioner. She has been active in the healing arts for over 20 years, practicing Traditional Chinese Medicine, Herbal Medicine, Holistic Lifestyle Coaching, and Therapeutic Massage modalities. She is skilled in Tui Na, Sports Massage, and the Active Release Technique (ART). She is well-rounded in the field of Functional Medicine, and she uses lab testing and a whole-person approach to her healing modalities.
Regina's formal training and years of experience as a wellness consultant provide her with wisdom and integrity that is invaluable to her patients. Regina combines Native and Eastern philosophies to encourage holistic wellness and balance.
Regina is the Founder and Director of Native Touch~Acupuncture & Healing Arts, in Julian, California, where she has maintained a private practice for 15 years. She also brings her services to Murphy Sports Medicine in La Jolla where she focuses much of her work on her patients sports-related injuries and overall health. Regina is also a founding board member of the Native Wellness Institute, a Native non-profit organization that was established in 2000. It was there that she created the Native Ancestral Health program. Regina continues to pursue her education and has studied at the prestigious CHEK Institute where she became a Certified Holistic Lifestyle Coach and Exercise Coach. She is currently studying under the Kresser Institute to increase her knowledge in the field of Ancestral Health and Functional Medicine.
Clinical Ayurvedic Specialist: Carla Levy C.A.S.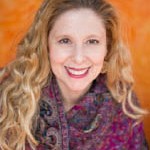 Carla Levy C.A.S., Clinical Ayurvedic Specialist
, is a graduate of The California College of Ayurveda and a professional member of The National Ayurvedic Medical Association. She is deeply committed to assisting clients in achieving optimal health and balance in their lives. She has a private practice in Carlsbad, CA.
www.carlalevy.org
Learn more about Carla and Ayurveda in her interview on our blog.
Biodynamic Craniosacral Therapist: Michael Brightwood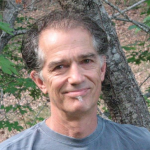 Michael Brightwood began working in the healing arts in 1977 as a massage practitioner, combining Shiatsu, Swedish, and deep-tissue massage techniques in his practice. In 1995, having completed his studies in psychology, he began counseling professionally in England. He then trained at the Karuna Institute in Devon, England, under Franklyn Sills— a leader and innovator in the field of biodynamic craniosacral therapy. In 1998, Michael established a private practice in San Diego, California, while initiating a craniosacral therapy practice at Rancho La Puerta. Returning to England in 2003 to further his studies in craniosacral biodynamics, Michael received the advanced diploma in craniosacral biodynamics from the Karuna Institute. He is now involved in clinical research in craniosacral therapy and energy medicine and is a member of the Craniosacral Therapists Association of North America and the International Massage Association.
You can learn more about Michael and Craniosacral Therapy in an interview he did on our blog.
Chiropractor: Steve Paredes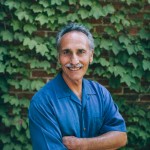 Dr. Paredes uses a holistic approach to health maintenance. With an intention of discovering the root cause of a problem, he evaluates each person's strength, flexibility, posture, biomechanics and gait. Paredes treats the condition with soft-tissue massage, chiropractic adjustments and yoga exercises. He educates and provides solutions for one's personal self-treatment program.
Dr. Paredes
has a private practice in Solana Beach, CA.
www.drstevenparedes.com
Energy Medicine Practitioner: Jonelle Rutkauskas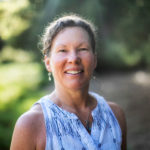 Jonelle Rutkauskas is a Holistic Health Practitioner and has been in the Healing Arts for 25 years. Jonelle's healing presence carries you into a "settled stillness" that helps to reset your Central Nervous System into a healthier more embodied state. This allows a magnification of Energy Forces that soothe, feed and free your body, mind, spirit, tissues, cells, organs dissolving blocks and negative patterns that cause pain, injury and disease. Jonelle has a private practice in La Jolla, California, where she practices Energy Medicine, Somatic Experiencing Trauma Healing, Reconnective Healing, Lifeline Technique, Spiritual Counseling, Craniosacral Therapy, Yoga therapy and many forms of Massage. She has been a Yoga teacher for 30 years and teaches and practices Surya Meditation. She also was a graduate and teacher of Energy Healing for The School of Enlightenment and Healing. Jonelle received her Holistic Health Practitioner certification from the Body Mind College in San Diego, California. She became a Registered Craniosacral Therapist (RCST®) at Lifeshapes Craniosacral School in Temecula, California. She studied and graduated the four year program to receive her Somatic Experience Practitioner certification. Jonelle has studied Reconnective Healing with Dr. Eric Pearl and Lifeline Technique with Dr. Darren Weissman.
Feldenkrais Practitioner: Donna Wood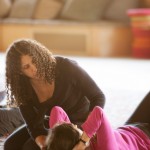 Donna Wood is a certified Feldenkrais Practitioner who has taught and explored the Feldenkrais Method for over 20 years. She holds a black belt in the Japanese martial art of Aikido, and holds the rank of Professor in the Brazilian martial art of Capoiera. Donna's immersion in the martial arts, combined with her background in dance, informs her approach to her work. She views the Feldenkrais Method as a means for people to "hew away" at habits and old patterns, in order for them to discover their full potential. Donna has a private practice in San Diego, California, where she treats everyone from athletes and children to anyone with pain, injuries, or disabilities. She is also a Certified Assistant Trainer and teaches in domestic and international four-year Feldenkrais Professional Training Programs.
WATSU® & Water Dance™: Dave Towe and team
As founder of the Wave Academy, Dave's vision is global education and implementation of the most significant physical therapy available today. His mission to be of service to people making a difference in our world is being accomplished through widespread multi-media introduction, practitioner training, and one-by-one individual experience of the freedom and flexibility aquatic therapy brings. For more information about Wave Academy and Dave Towe's practice in San Diego visit:
warmwateralchemy.com