Rancho La Puerta Fitness Resort and Spa Presents

Jazz @ The Ranch
August 12-19, 2017
Featuring
the William Noll Quintet &
the Vadim Neselovskyi Quintet
As twilight falls at The Ranch, Oak Tree Pavilion comes to life each night—especially during Jazz @ The Ranch Week! Warm light spills from windows into the surrounding oak grove, creating a glowing beacon that heralds all the wellness benefits within. And benefits there are—experts associate great music with a positive effect on the body and spirit.
Our Summer Jazz @ The Ranch Festival features concerts by world-renowned musicians, kicking off Sunday-Wednesday with the William Noll Quintet performing American and Latino Jazz selections from the 1920s -1950s. Wednesday-Friday, the Vadim Neselovskyi Quintet perform an arrangement of spellbinding tunes that pay tribute to the past 50 years of jazz, including many original works.

Of course all our regular fitness programs are in place during this special week. To honor the jazz theme, our chef will dish up some healthy farm-fresh cuisine, and our fitness staff are planning some extra-jazzy workouts. It's a swinging and toe-tapping week!
The Program
Sunday: All That Jazz
Join William Noll and his trio as he recounts swingin' hits from the roaring 20's.
Monday: Breezy Bossa Novas & Hot Salsa
Join William and his quartet for a night of cool and breezy Bossa Novas and hot Latin rhythms.
Tuesday: The Hits of George Gershwin & Duke Ellington
This will be a memorable night of hits penned by two of America's finest composers—truly, a swinging occasion.
Wednesday: Jazz of the 60s
Miles Davis, John Coltrane…yes, there's more to the '60s music scene than San Francisco rock. A diverse and revolutionary time!
Thursday: Jazz of the 70s
A great era! In the 1970s, Latin jazz, Bossa Nova, and Jazz Rock are incandescently popular, led by our featured composers tonight.
Friday: Original Jazz Music of Today
Performed by Vadim Neselovskyi and his band, David Loomis, Ronen Itzik, Aubrey Johnson and Gordon Au.
William Noll Quintet
William Noll,
Jazz Pianist and MC for the Ranch Jazz Festival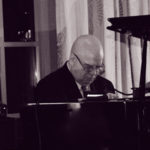 Maestro Noll has long established his worldwide concert career as a conductor and pianist of classical repertoire. Uniquely combining the superlative technique of a classical virtuoso with his prowess in jazz, and improvisation, pianist, composer and arranger William Noll has carved out a unique and personal voice in music. His recordings with small jazz ensembles or big band jazz orchestras attest to his unique ability to swing with the best of them.
His pianism is deeply rooted in classical training, but his heart and soul enjoys swinging with the great American standards. He also delights in fusing classical melodies with the art of jazz improvisation; his album "Shadows" demonstrates his ability to shed new light on classical themes. His jazz trio is known for its performances across the USA.
Several years ago, William Noll decided to immerse himself in the sounds of the Latin repertory. He has now shown himself to be a master of Latin salsa rhythms, and loves to stretch out with the best-known melodies from Latin America and the Caribbean.
---
The Noll Quintet
Ben Bailey, Drums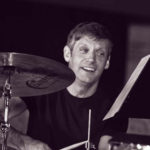 The musical life of Atlanta Native Ben Bailey began when at a young age he performed on the local Atlanta scene. His musical quest took him to The Berklee College of Music (1985 – 87).
Throughout his career, he has performed and recorded with such artists such as Houston Person, Rodney Jones, Arlyn Valencia, Jon Burr, The Four Freshmen, Freddie Hubbard, Francine Reed, Joe Gransden Big Band, Kingsized, The Usual Suspects Big Band, Will Scruggs, Gary Motley, Kenny Banks, Louis Heriveaux, and Kevin Bales. Ben has performed in NYC, Europe, Asia, and has made radio and TV appearances in the Atlanta area.
These days, Ben maintains an active schedule of live performances and studio recordings. He has recorded at Tony Bennett's Studio (New Jersey), 800 East (Atlanta), and Elliot Sound (Atlanta). He makes frequent appearances in the Atlanta area including Eddie's Attic, Churchill Grounds, Twain's, Georgia Aquarium, and other live venues.
Tony Pastrana, Latin Percussion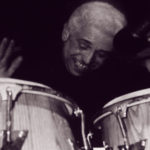 Latin percussionist Tony Pastrana hails from New York City with Puerto Rican roots. Tony is known as 'Tito Puente, Jr.' because Tito was his mentor and guide to performing with many national Latin bands. He has done three 'Tito Puente Tribute Shows.' Tony has played with Donna Summers and Mary Wilson from the Supremes and with Bob Snyder on Marco and in Michigan. Tony lives in Bonita Springs, FL and enjoys performing with different jazz bands in Southwest.
Tony Pastrana is a well known Latin percussionist, having performed on three continents. He has worked with William Noll and his jazz ensembles for many years. As a native Puerto Rican, his love of Latin jazz and salsa rhythms adds greatly to ensembles of any size. He especially enjoys working with William Noll and his unique stylings of both swing and Latin rhythms.
Katisse Buckingham, Saxophone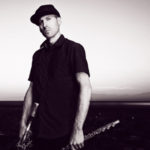 Playing tenor, alto, soprano saxophones; flute, alto flute, and spoken word, Katisse Buckingham endeavors to break down barriers between musical genres and has always resonated with Duke Ellington's famous quote, "There are two kinds of music- good music, and the other kind." Growing up in Los Angeles, he cites Miles Davis, Run DMC, James Taylor, Malcolm Mclaren, Cachao, AC/DC, and Weather Report as equally important early influences. Katisse attended the Los Angeles County High School for the Arts. College took him to The Grove School of Music where he studied with multi Grammy winner, Rob McConnell. He also studied extensively with woodwind master, Bill Green.
Katisse has performed and/or recorded with Yellowjackets, Prince, Billy Childs, Dr. Dre, Herbie Hancock, Roy Ayers, Andy Summers, Zawinul Legacy Band, Airto & Flora Purim, LA Guitar Quartet, Brian Auger, Amos Lee, Strunz & Farah, Colin Hay, Poncho Sanchez, Don Grusin, Pete Yorn, and Vanessa Paradis, among many others. He has played on numerous films including the "Jazz Flute" scene for the Will Ferrell film, Anchorman- The Legend of Ron Burgundy, the Golden Globe-winning score to the Robert Redford film, All Is Lost, and is a featured soloist on the Universal Pictures animated film, Minions.
Scott Smith, Double Bass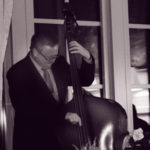 Naples resident, Scott Smith began playing the double bass at age fourteen. With extensive live, studio, and touring experience in all styles of music, Scott has worked with some of the best in the business. He has shared the stage and/or worked with jazz luminaries Clark Terry, Jim Snidero, Nick Brignola, Joshua Breakstone, Pete Jolly, Lynne Arriale, Bunky Green, and scores of others. Scott's career as a jazz musician spans over 20 years of performance collaboration with many of the finest artists in the field, both in North America and abroad. Throughout these years, his role as an educator has been a fundamental and vital part of his commitment to music.
His formal training came from Berklee College of Music with continued studies at Indiana University School of Music. In 1990 he received a Bachelor of Music degree from Berklee College of Music.
Scott's teaching experience at the University level began in 1990 at Valdosta State University. In addition to a busy performance schedule, Scott taught at Georgia State University, The University of North Florida, and Jacksonville University.
Vadim Neselovskyi Quintet
Vadim Neselovskyi,
Pianist and Composer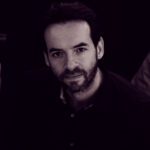 "More than just a strong pianist, Vadim Neselovskyi is a composer who blends form and freedom in new ways," wrote John Kelman in All About Jazz recently, but his first accolades included being the youngest student accepted into the Odessa Conservatory (at age 15). Neselovskyi completed his studies at Berklee College of Music and the Thelonious Monk Institute, where he was the pianist of an ensemble handpicked by Herbie Hancock, Wayne Shorter and Terence Blanchard. During this time, he toured internationally with Hancock, Chaka Khan, Dee Dee Bridgewater and Terri Lyne Carrington and shared the stage with artists such as John Scofield, Terence Blanchard, Kurt Rosenwinkel, Benny Golson, Nicholas Payton and Steve Coleman. In 2016, Festival at Sandpoint commissioned him to create a 50-minute Four Seasons Suite for Piano and Symphony Orchestra. The premiere took place August 14, 2016, before more than a thousand listeners and received standing ovations.
---
The Neselovskyi Quintet
Dan Loomis, Double Bass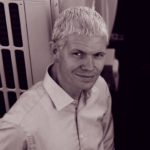 Dan Loomis (born 1980 in St. Louis) is a fresh presence on the New York music scene. Called "a forceful and creative bass player" (Cadence), Dan has created a stir with both his powerful bass playing and his vision as a composer/bandleader. Dan tours extensively with his groups The Dan Loomis Quartet (DLQ), The Wee Trio, Spoke, and as a sideman with wildly diverse ensembles including the TS Monk Sextet. His musical roots lie in the historic jazz town of Saint Louis where, under the guidance of early mentors Reggie Thomas and Tom Kennedy and through extensive playing experience, Dan learned the fundamental importance of groove and sound on a heart level. Recent projects include the new album from Spoke entitled Succinct, the new Wee Trio release, Ashes to Ashes: A David Bowie Intraspective, and an upcoming recording of the Unfathomable Misery of Being with the DLQ plus Voices.
Gordon Au, Trumpet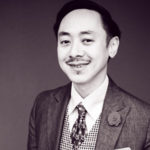 Called "comfortable in any idiom and fearless" by music writer Michael Steinman, Gordon draws upon a palette ranging from the traditional jazz of Louis Armstrong to the modern jazz of New York City. Gordon leads the Grand St. Stompers, a traditional jazz band called "a pillar of New York's hot jazz scene" by The New York Times, and appears with the Grammy-winning Vince Giordano & the Nighthawks, the Louis Armstrong Eternity Band at Birdland, and many others. He is a frequent guest artist at festivals and events around the country, including the Redwood Coast Music Festival, Jazz Bash By the Bay, Sacramento Music Festival, and others. Gordon has recorded with Brian Blade & Davy Mooney, George Garzone, Rich Perry, and Melissa Aldana; written for Tiger Okoshi, for the 3rd-stream Blue Moon Ensemble, for Melissa Aldana's award-winning album "Second Cycle," and for Hollywood actress/singer Elizabeth Shapiro; and served as Musical Director and arranger for Spanish Jota star Carmen París' genre-blending "Ejazz con Jota" album.
Aubrey Johnson, Vocalist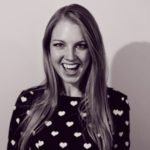 New York City-based Aubrey Johnson is a vocalist, composer, and educator who specializes in jazz, Brazilian, and creative contemporary music with and without words. She holds a Master of Music degree in jazz performance from the New England Conservatory and is set to release her debut album under saxophonist Greg Osby's new record label Inner Circle Music within the next year. She has held faculty positions at Berklee College of Music and the New England Conservatory, and currently teaches at Queens College in New York.
In demand as both a side-person and a leader, Aubrey has performed and/or recorded with Bobby McFerrin, Lyle Mays, Steve Rodby, Mark Walker, Paul McCandless, John Zorn's Mycale Vocal Quartet (including Sara Serpa, Sofia Rei, and Malika Zarra), John Patitucci, Jamey Haddad, Drew Gress, Bill Stewart, Linda Oh, Matt Brewer, Tim Hagans, Tyshawn Sorey, Jimmy Cobb, and many others.
Ronen Itzik, Drums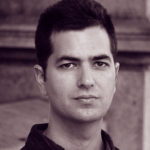 Born in Jerusalem, Israel, in 1976, Ronen pursued his undergraduate degree at the renowned Berklee College of Music in Boston. In 2003, he graduated Suma Cum Laude. Following graduation, he transitioned to Florida State University College of Music and obtained a Master of Music degree. After navigating the academic world, Ronen moved to New York City in order to pursue a career as a performer and composer. In 2005, Ronen began recording and performing with numerous artists and groups, covering many different styles, and has fit seamlessly into every role he has taken. He has since performed in some of the most prestigious concert halls and clubs in the world, numerous festivals, and performed and recorded with such jazz greats as Lee Konitz, Gary Burton, Kenny Werner, Roy Hargrove, and many others.Ronen enjoys a reputation as one of the most sought-after drummers and in-demand recording artists in New York City.
Touring arrangements by World Touring, USA