The Rhythm Method – Drumming Is Not Only For Drummers
Paul Wertico will show participants how to not only improve their rhythm, their musical hearing, and their understanding of what it means to groove, but will also teach them how drumming helps with concentration, creativity, coordination, endurance, flexibility, posture, and more. No previous musical skills or drumming experience necessary.
Concert: Up Close with Paul Wertico on drums & percussion and Barbara Wertico on piano
www.paulwertico.com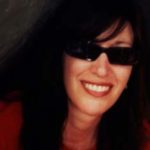 A classically trained musician, Barbara Wertico has performed live with bands ranging from The Buckinghams to touring the world in 1993 (on rhythm guitar, keyboards, percussion, and vocals) as a member of Pat Metheny's Secret Story Band. Barbara has co-written music with Jim Peterik (of the famed bands The Ides of March and Survivor). Their initial effort, entitled "Under the Spell," appeared on The Doobie Brothers' CD, Brotherhood, as well as on CDs by the bands, Mecca, and Khymera. Her keyboard work can be heard on Peterik's song, "Beyond Our Wildest Dreams," in the movie, Delirious, starring John Candy, as well as on numerous albums. Barbara and her husband, Paul Wertico, also compose together and their songs appear not only on Paul's CDs, The Yin And The Yout and StereoNucleosis, but also on the CD, State Of The Union, by the award-winning jazz trio, Union, and on the CD, Nastroje, by the legendary Eastern European progressive rock band, SBB. Barbara keeps busy doing session work, playing keyboards with various artists, and being the piano accompanist at Beth Emet Synagogue.
In addition to being an accomplished musician and composer, Barbara became a certified Pilates instructor in 1999 and is certificated through Romana Kryzanowka, who was a direct disciple of Joseph Pilates. She continues her studies taking courses through the Upledger Institute in Craniosacral Therapy, and the Center for Integrative Manual Therapy in myofascial release and lymph drainage. Barbara is a Level 2 MELT instructor, trained by Sue Hitzmann, and is also currently an Independent BEMER Distributor.