Developing Your Personal Power
This entertaining presentation will motivate you to become aware of the choices you make regarding the thoughts you think, the pictures you hold in your mind and the actions you take. Self-acceptance and self-celebration are encouraged with humor and audience participation.
Personality Profiles
This interactive session reviews four basic personality styles and suggestions to communicate effectively, yet differently, with each style. Participants will identify their own style and those of others in order to get the most out of all types of people.
Disputing Self-Defeating Beliefs
In this workshop you will be able to examine and challenge these beliefs and explore healthier perspectives.
Ten Rules to Make and Ten Rules to Break
This humorous workshop examines an unconscious code of conduct many women have lived by even though it is limiting. Explore breaking this trance and replacing it with a healthier code.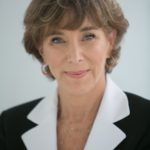 Diann Newman, Ed.D. has been an educator/administrator at Florida International University since 1975. She has had administrative responsibilities ranging from the Director of Admissions to Associate Dean of Undergraduate Studies to her current role as Associate Dean for Student Services for Hospitality Management. Professor Newman also teaches Leadership Training for Teambuilding. Dr. Newman is a professional speaker and workshop facilitator. She conducts seminars on topics such as self-esteem and communication skills and has presented for Royal Caribbean Cruiselines, Rancho La Puerta and New Age Health Spa. Dr. Newman is licensed in Florida as a Mental Health Counselor. She has co-authored the book, Human Resource Management: A Customer-Oriented Approach (Prentice-Hall, 1998). She has received recognition in the University for her excellence in advising and in teaching and for her work in promoting appreciation of diversity.