The Future of Medicine
An increasing number of conventional medicine doctors have become disenchanted with the American medical system and have come to feel a lack of integrity in the treatment of patients. While the system effectively can help those with acute medical issues, such as life-threatening emergencies, it is predominantly unable to assist those with chronic health issues, who make up the overwhelming majority of the typical patient load. In this workshop, participants will share their own stories of frustration, but more importantly, be guided to see the opportunities they have, within the system and beyond, to put together healthcare for themselves that works.
Multitask for Optimal Health
The Slow Medicine Wheel of Health encompasses seven aspects of wellness – the physical, the mental-emotional, our relationship to others, our relationship to the natural world, our community, our relationship to the Divine, and our life's purpose. Not only is each "spoke" individually critical to our health, but our wellness is optimized when all these spokes are tended to and working together synergistically, and when we lead with our life's purpose, which gives us the drive to engage all the other spokes. In this workshop, participants will learn the basic principles of "healthy multitasking" and discover how to cultivate a life filled with passion, meaning, and purpose, while elevating the path of healing into the adventure of a lifetime.
Activate Your Innate Healing Response
In the rush-rush-rush pace of our modern world, most of us are in a state of sympathetic overdrive, locked in the fight-flight mode of our sympathetic nervous system. Over time, this state depletes our energetic resources, leaves us vulnerable to illness, and undermines our ability to recover from illness once it takes hold. The antidote to "fast," of course, is "slow." By finding simple ways throughout the day to slow down and activate the parasympathetic nervous system, the recover-restore mode, we catalyze our innate healing response – empowering us to get and stay well. In this workshop, participants will learn practical ways to activate the parasympathetic nervous system when we wake up, in the middle of our day, and before we go to sleep.
Gardening Is Good Medicine
Gardening is one of the most direct and profound applications of "healthy multitasking." When we garden with friends, for example, we are physically active while nurturing our relationships, getting much-needed sunshine and fresh air; and developing a connection to the source of our food – in turn encouraging us to eat more fresh vegetables and fruits. Because gardening takes us to our "happy place" on so many levels and all at once, it is an exceptionally powerful way to activate the parasympathetic nervous system, which sets off a bio-chemical cascade of wellness. In this workshop, participants will learn how to mindfully approach gardening as a tool for wellness on every level – whether tending to herbs on a kitchen windowsill or growing an elaborate garden in the backyard. In addition, participants will learn simple, practical strategies for incorporating gardening into even the most hectic of schedules.
Healthy Couple, Healthy Family, Healthy Home
In every aspect of our lives, we achieve balance and harmony, and therefore cultivate wellness, by making sure to enjoy quality time with our families and friends; take time out for solitude and self-care; participate in community events; surround ourselves with art and beauty; spend time in nature; and otherwise truly live. Michael Finkelstein MD, The Slow Medicine Doctor, and Robin Queen Finkelstein, The Slow Medicine Therapist, practice this balanced approach to living at SunRaven: The Home of Slow Medicine – which is both their home and wellness center, on a farm in New York. In this workshop, Michael and Robin share their respective and combined journeys learning how to balance work and play, family time and alone time, and how to otherwise achieve a state of harmony between the competing needs and demands we all experience. With some guiding principles and practical strategies for even the most hectic of lives, Michael and Robin support participants in identifying customized, transformational steps to take toward a life of total wellness.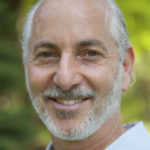 Dr. Michael Finkelstein, The Slow Medicine Doctor, is the executive director of The Slow Medicine Foundation and is the author of Slow Medicine: Hope and Healing for Chronic Illness, endorsed by Andrew Weil, MD and Mehmet Oz, MD. Dr. Finkelstein is a medical blogger for Doctor Oz, Sharecare, and The Huffington Post; he has been featured in top media outlets including The New York Times, Real Simple, and CNN; and he has presented at leading venues including GE Corporation, Summit at Sea, and Omega Institute. Dr. Finkelstein was trained at premier institutes for both conventional and integrative medicine – including The University of Pennsylvania, where he received both his Bachelor of Arts (BA) and Medical Degree (MD) and where he was awarded the honors of Phi Beta Kappa, Summa Cum Laude, and Dean's List; and The University of Arizona College of Medicine, where Dr. Finkelstein completed an Associate Fellowship in Integrative Medicine, studying directly with integrative medicine pioneer Andrew Weil, MD. For more information, please visit www.SlowMedicineDoctor.com.