Discover Simple Lifestyle Changes That Can Help You Feel Less Stressed and Get Better Sleep.
This presentation will energize and invigorate you as you learn how to transform your home into a safe haven. You'll go on a journey of self-inquiry as you look at:
– What am I putting IN my body? How might the additives in my food and water throw me off balance?
– What am I putting ON my body? How are the chemicals in my deodorant, shampoo and makeup impacting my health and well-being?
– What do I SURROUND myself with in my home? How toxic are my scented candles, household cleaners, or mattress? How can I mitigate the electromagnetic radiation from cell phones, laptops, WiFi, etc. that can impact my health? You'll get practical and convenient solutions that give dramatic results and learn how to make small lifestyle shifts that can have a dramatic impact on your health and well-being while freeing up tremendous energy and vitality.
What the Hell Are We Eating? The Truth behind Food Labels.
What are we eating when we purchase food from the grocery store or in a restaurant? Things are marketed as grass fed, organic, non-GMO, gluten-free, cage-free, pastured, free-range, natural, etc. What does all this mean? This class will give you an understanding of what you are purchasing every day and what to watch out for on our food labels to stay healthy.
Is Your Bedroom Toxic? Easy Ways to Get a Restful Night's Sleep
Your bedroom should be a safe haven, but research shows that the bedroom may be one of the most toxic places in your home. From bedding to body lotion, this class will reveal the invisible toxins that lurk in bedrooms and suggest safe alternatives. Armed with this knowledge, the guests can have peace of mind and get a restful night's sleep.
Life Saving Foods
Beth had been living what she considered a healthy lifestyle when a medical crisis prompted her to reevaluate everything — especially the food she was eating. She eliminated a sizable tumor in her chest without drugs or surgery by making small but powerful lifestyle shifts…starting with her food. Beth will share bite sized wisdom she learned on her path back to health and reveal that what goes IN your body, radically impacts your health and vitality.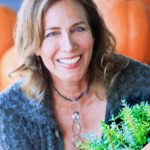 Beth Greer, the Super Natural Mom®, is one of the foremost experts on sustainable and toxin-free living. She is an award-winning journalist, recently named one of the Top 50 Health & Environmental Journalists to Follow in 2016, and is the author of the best-selling book, Super Natural Home (endorsed by Deepak Chopra and Ralph Nader). Beth experienced first-hand the powerful benefits of holistic, toxin-free living. She eliminated a sizable tumor in her chest without drugs or surgery by detoxing her body and her home, and, she found powerful holistic approaches that helped her teenaged daughter overcome ADHD and addiction to drugs and alcohol. As a consultant and speaker, Beth assists individuals and organizations in creating toxin-free, holistic home and work environments and lifestyles that improve health, mood and performance. She is the host of "Kids in Crisis" radio show where she interviews leading medical experts and treatment professionals, and is the former President of the Learning Annex. A short list of clients include: Google, LinkedIn, NBC, NPR, Rodale Wellness, Martha Steward Living, Health Magazine, Prevention Magazine and CNN. Learn more at www.BethGreer.com