GYROKINESIS® exercise is a complete movement system, for all levels and ages, and can be applied to a variety of situations, as one needs very little equipment. It incorporates many key principles from yoga, dance, gymnastics and Tai Chi. The class begins with the practitioner seated on a low stool and begins with simple breathing patterns to awaken the body. He or she mobilizes the spine and joints through a series of arching, curling and spiraling movements. The corresponding breathing patterns in every movement help to stimulate the nervous system and open up energy pathways. Rhythm, movement, & breath are the key elements of this system accessible for all fitness levels.
GYROKINESIS®
S, T, Th 3:00pm, 75 min.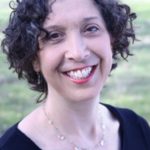 One of the founding members of San Francisco GYROTONIC®, Master Trainer, Nora Heiber has been teaching GYROTONIC® methodology since 1988. As a Specialized GYROTONIC® and GYROKINESIS® Master Trainer, Nora has provided training to many teachers currently teaching all over the world. Nora danced with Alonzo King's LINES Ballet for 12 years where she served as a Board Trustee prior to becoming a faculty member of the LINES educational programs.
In addition, Nora serves the arts community as the National Dance Executive for the American Guild of Musical Artists where she represents dancers, choristers, solo singers, and production staff of the opera and ballet. More recently, Nora and her husband moved onto a 20-acre farm in Penn Valley, CA where they have been offering workshops and personal retreats focused on the support of conscious living.
"The GYROTONIC EXPANSION SYSTEM® has empowered me to conquer a potentially career-ending injury in my early 20's. I ended up dancing professionally for another 20 years and often feel as if this system has suspended my aging process. I have had the honor of witnessing and experiencing the evolution of a healing methodology that has the capacity to help so many people in such profound ways. It is impossible to express how very fulfilling it is to be able to share the seemingly magical qualities of this amazing system with each individual with whom I am honored enough to work."