Regenerate Your Brain At Any Age
Did you know loss of smell can be a 30 year precursor to Alzheimer's disease? That brain cells do reproduce? Many preventable factors contribute to brain decline and dementia, including stress, inflammation, toxicity, gastro-intestinal health and hormonal imbalance. In this lecture you will learn about early symptoms of brain decline, which toxins contribute to dementia and how to get rid of them, the gut-brain connection, and the key hormones to balance in your body. Discover practical lifestyle, dietary and nutritional choices to enhance your brain health: improve mood and memory, creativity and vitality, and live longer with a brilliant, sharp mind.
Heal Chronic Pain and Inflammation
Do you suffer with pain of any kind: joint or muscle pain, arthritis, tendon or ligament pain, headaches, sinusitis, fibromyalgia, or gastro-intestinal disorders such as Crohn's disease, Irritable Bowel Syndrome (IBS), and colitis? Most people (80-90% of Americans) have residue of protein toxins in their bodies, even if they haven't eaten the offending food in years. Western medicine doctors may have given you a drug to alleviate the pain but may not heal the root problem. Gain an understanding of protein toxicity, common food culprits and how to nutritionally eliminate chronic pain and inflammation permanently, and restore vibrant health.
Feeling Fatigued, Fuzzy, or Fat? De-Mystify Hormonal Balance, part 1 (thyroid, adrenals, pancreas)
Why is obesity rising and weight loss increasingly difficult in today's modern age? Insulin resistance is on the rise, and modern life is full of stressors that can throw off your hormones, such as thyroid, adrenals, and pancreas. This has led to an increase in fatigue, exhaustion, depression, brain fog, pre-diabetes, weight gain, belly fat, insomnia, allergies and more. Get tips for diet, lifestyle and nutritional support to increase energy, clarity and vigor; burn fat, and feel great again.
Peri-Menopause and Menopause: Don't Sweat It! DeMystify Hormonal Balance, part 2 (estrogen, progesterone, testosterone)
As women age and approach the major life transition, hormonal shifts are inevitable and can cause major discomforts. Symptoms such as mood shifts, hot flashes, night sweats, insomnia, weight gain, memory loss, dryness and loss of libido can be difficult if not devastating. This informative presentation will address natural Hormone Replacement Therapy, its risks and benefits, and help you discover alternatives such as herbs, homeopathy, and glandular extracts. Transition with ease!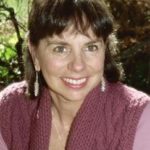 Annie Osborn, L.Ac. is a natural medicine practitioner, acupuncturist, naturopathic healer, health educator, fitness advocate, and founder of the Rejuvenation Clinic of Sonoma County. She has been practicing holistic medicine for over 20 years.
Annie is a California state licensed acupuncturist (L.Ac.) holding a national certification (Dipl.Ac.) in acupuncture and oriental medicine. She has been a clinic supervisor for the Acupuncture & Integrative Medicine College in Berkeley for eight years. She holds a Bachelor of Arts (B.A.) in business administration, a Master of Science (M.S.) in Oriental Medicine, and certificates in traditional naturopathy, Psych-K, and Reiki. Annie was the homeopathic technical specialist for 12 years at Boericke & Tafel, and lectures regularly about women's hormonal balance, brain health, holistic nutrition, and cleansing & detoxification. When Annie is not at the clinic, she is riding her bicycle, dancing, doing yoga, pilates, meditation or walking barefoot on the beach with her dog Ali. Her most personal passion is to keep moving, vibrating and resonating with nature. Annie resides in Sebastopol with her fiancé Keith.