An Introduction to the Positive Power of Hypnosis.
Learn "the truth" about hypnosis, how and why it works, and how you can use hypnosis and self-hypnosis to improve your life and health, have less discomfort related to physical conditions and illness. You can also get more benefits in your personal or professional life—better sleep, lower anxiety, create confidence, peace of mind, and more. Hypnosis has long been used to overcome unwanted habits and improve general health. More recently hypnosis is becoming popular as an adjunct to traditional medicine since research shows that hypnosis has a measurable impact on healing. This evening's combination lecture and demonstration will include the opportunity to sample simple hypnosis. It is recommended that you attend this session to get the most out of the rest of the hypnosis programs.
Hypnosis to Control Weight for Better Health.
The right weight for you is essential for good health and to look your best. Research shows that hypnosis when combined with a weight control program increases the success rate by 96% weight loss and is 146% more effective in keeping weight off. Participants will be hypnotized to achieve and maintain their ideal weight and maintain the healthy habits they learn at the Ranch.
Hypnosis, for Less Stress and Better Sleep.
Stress and sleeplessness impact the immune system and make you more susceptible to health issues. You will be amazed at how quickly you can de-stress with hypnosis. In a matter of minutes you can be relaxed, calm and free of muscle tension. In this session you will experience total stress relief and some effective techniques for overcoming insomnia.
Learn Self-Hypnotic Techniques for Well-Being.
Do you have hot-flashes, chronic pain, trouble sleeping, hypertension, cancer? Are you facing surgery? Do you want to avoid colds and other illnesses? Come to this session and learn about ways Medical Hypnotherapy can mitigate physical discomfort and speed healing and how you can use some of these techniques at home for personal well-being.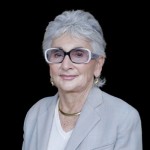 Bee Epstein-Shepherd, Ph.D. has helped people attain personal and professional excellence since 1975. She is now in her "retirement career" as a Hypnotherapist. Since 2006, she has trained extensively in the use of hypnosis for health and is certified as a Medical Hypnotherapy Specialist. In 2008 she published the CD program Youthingtm: A Hypnotic Approach to Anti-Aging, a revolutionary program designed to slow the aging process. She presents customized Youthing workshops and also hypnotizes individuals to reduce stress, improve memory, overcome sleeplessness, and conquer fears, control weight and negative behaviors. Dr. Bee's newest CD program, Ease Your Cancer Journey, is designed to reduce anxiety and the discomfort of treatment and to improve the quality of life for cancer patients and their caregivers.
She is certified by the American Institute of Hypnosis, The National Guild of Hypnotists, The Time Line Therapy Association, and as a Medical Hypnotherapy Specialist. She is listed in several Who's Who publications including Who's Who of American Women and Who's Who in the World. She is author of Stress First Aid for the Working Woman; How to Create Balance at Work, At Home, In Your Life; Free Yourself From Diets; Mental Management for Great Golf: How to Control Your Thoughts and Play Out of Your Mind; and Building Champions, A Guide for Parents of Junior Golfers.
Between 1996 and 2006 she was mental skills coach to some of the world's best golfers.