Yoga has been practiced for thousands of years. It began in a time when people were more connected to nature and thus, for example, the practice would change according to the season. In the winter time, especially in cooler climates people tend to be less active and can suffer from winter blues. In the morning sessions, Janet will teach various categories of asana with an emphasis on lifting the chest creating a feeling of deep inner JOY. The afternoon sessions will be restorative.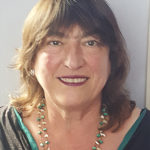 Janet MacLeod began studying yoga in the late 1970's in London. She became a Certified Iyengar Yoga Instructor in 1983 and has continued to study since then with the Iyengar family both in the West and in India. She teaches ongoing classes at the Iyengar Yoga Institute of San Francisco (IYISF); is on the faculty of the teacher training program there; is an assessor for the National Certification of yoga instructors; and conducts workshops and retreats worldwide. As well as teaching all over the US, Janet has taught in Mexico, Cuba, Brazil, Morocco, Italy, Germany, Spain, Denmark, Finland, Japan and Scotland. Recently, she taught at the Yoga Journal Conference in San Francisco. Before devoting herself to teaching exclusively, Janet was the Program Director at IYISF. In 2001 she co-chaired the National Iyengar Yoga Conference in Pasadena for 850 students studying under Geeta S. Iyengar (BKS Iyengar's daughter). Her style of teaching is faithful to the ancient tradition of yoga, but is infused with love and light.
Janet believes in sharing the joy that she has found in yoga with all who come in contact with her. This along with the technical skills she has accumulated over many years of personal practice, study and teaching make her a much sought after teacher wherever she goes.