For all people interested in the topic of love, come to these very popular, witty and informative sessions to enjoy a fascinating exploration of love's five paths and perils.
Love Cycles 
Relationships are explored as a series of five stages through which we travel – from romantic bliss to rude awakening to disillusionment and sometimes despair until, finally and ideally, a resting place where love has grown deeper, richer and more settled. For people of any relationship status (single or coupled) who are interested in the topic of love.
Sexual Cycles 
Linda Carroll offers a surprise session which will sizzle with interest describing sexuality through the stages, covering issues of intimacy, passion and lagging libidos, as well as differences in desire. Linda will use anonymous questions and choose topics from her many years of experience as a "Hot Monogamy" therapist to create a lively and informative dialogue.
Five Normal Troubles and One Essential Skill 
There are common love-troubles that tend to induce doubt in us about our relationships, but the truth is that many of these common woes are totally normal. It all comes down to being more aware of them and knowing how to approach them. We will also follow a simple process to learn one essential skill for a relationship. Come with a partner, a friend, or by yourself.
Women and Friendship 
In an informal session with a discussion, we will look at predictable cycles of women's friendships. We will explore topics such as healthy and unhealthy competition, strong friendships, broken friendships, and how to move on with compassion, as well as cultural myths about friendship. We will also talk about how to find and keep extraordinary friends using three essential skills.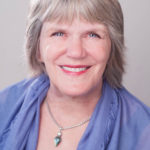 Linda Carroll, M.S., has been a practicing therapist for 35 years, specializing in couples. Called by some a "Marriage Whisperer," she is a keynote speaker and a personal coach to couples throughout the United States, offering private sessions in their towns, on Skype, or at Oregon workshops. Linda's book, Love Cycles: Mastering the Five Essential Stages of Love, was published in September 2014 by New World Library and is now available in four languages. Find her online at lindaacarroll.com.