Mount Kuchuma and the Mysterious, Wondrous World of Dreams.
Dreams are secret messages from your soul. They can be your greatest tool for profoundly understanding your life; yet, few people recognize how to access this tremendous source of guidance and wisdom. Learn how ancient and native cultures viewed dreams. Understand how the ancient Native Americans of the Tecate area viewed the dreams that occurred while they were sleeping near the base of Mount Kuchuma and how you can activate this energy in your dream time. Discover how you can remember and understand what your dreams are telling you. Includes a short, guided meditation to increase your ability to remember and understand your dreams.
Ancient and Modern Methods to Remember and Program Your Dreams.
Remarkable messages are being conveyed to you nightly, but often we don't remember them or only have glimpses. Einstein said that every major discovery he made came from a dream. In fact the theory of relatively came to him in the form of a dream. He is not alone, many major discoveries and insights came from dreams. Learn seven methods to aid and enhance your dream recall. Additionally, learn how to use your dreams to overcome a fear, get an answer for a decision that you need to make, or gain information about a person or situation. Includes a short, guided meditation to increase your ability to remember and program your dreams.
What Do Your Dreams Really Mean?
Every night powerful secret messages are being relayed to you via your dreams. Learn powerful methods to discern the deeper meanings. What does it mean if you fall in a dream? What does it mean if you dream your teeth are falling out? How do you tell if your dream is about your past, your present or about your future? Learn what lucid dreaming is and how to achieve it. Understand the role that the moon plays in your dreams. What do colors mean in your dreams? Includes a short, guided meditation to increase your ability to understand your dreams and meet a dream guide.
Mystical Dreams and Prophetic Dreams.
Learn how to tell if your dream is giving you a glimpse into the future or is an ordinary dream. Did you know that sometimes those that we loved that have passed on will visit us in a dream? How can you tell if a dream is giving you information about the future. Learn about astral travel, how to visit another in the dreamtime, and also encourage spiritual dream experiences. Includes a short, guided meditation to increase your ability to astral travel in your dreams.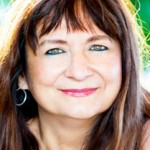 Denise Linn is an author and a teacher. She has written 18 books, including several bestsellers, and she has taught in many countries across the globe. She has appeared on respected media worldwide, including appearances on the Oprah show. Her books have been translated into 29 languages and she is the founder of the International Institute of Gateway Dreaming™. Her highly regarded book, The Hidden Power of Dreams (originally titled Pocketful of Dreams) has been in continuous print for 30 years. Additionally she has trained with indigenous cultures around the planet, from the aborigines of Australia, the Maoris of New Zealand, to the Zulu of Africa, and her own Cherokee tribal traditions, and many more.