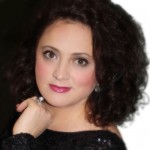 Praised by New York Times for her "rich and strong tone that expresses not only beauty, but a luminous sense of peace with comfort," mezzo-soprano Monika Krajewska is an accomplished and exceptionally versatile performance artist. Winner of numerous vocal competitions, Monika has sung with opera companies, orchestras and music festivals around the world performing under the batons of renowned conductors such as Alberto Zedda, Anton Coppola, Will Crutchfield, Anton Guadagno, Bruno Aprea and Keri-Lynn Wilson. Her signature roles include Carmen (Carmen), Cenerentola (La Cenerentola), Rosina (Il Barbiere di Siviglia), Charlotte (Werther), Marina (Boris Godunov), and Olga (Eugene Onegin). She made her Carnegie Hall debut with Hartford Symphony as a soloist in Mozart's Requiem and was subsequently invited back to sing in the program "Two Nations One Love." She was featured at Carnegie Hall as a soloist with the Skowronki choir. Educated in Europe and in the United States, Ms. Krajewska holds a M.M. degree from Yale University, B.M. degree from the University of Connecticut, and Doctoral Degree from the Paderewski Music Academy (Poland), as well as a music diploma from the Liszt Conservatory of Music in Weimar (Germany). She specializes in performing and lecturing on Jewish and Slavic Music. Her performances of Jewish Sacred Music received rave reviews in Germany and Poland. Her book on Jewish Music titled Contemporary American Jewish Music and Its Practical Performance was published in February 2014, and her doctoral dissertation on Jewish Music was nominated for the award of Cultural Ministry of Poland. Ms. Krajewska gives master classes and recitals of Slavic Romances and Songs.
As an educator, Ms. Krajewska taught voice classes for Yale University undergraduate students and served as a lecturer and teacher at the Connecticut College. Additionally, she maintains a busy private voice studio. She has released CD's of "Russian Romances and Encores," "Favorite Arias and Songs," Christmas Songs and Lullabies "In Dulci Jubilo," and recently "Jewish Cantorial Music." She is the featured artist on the recording with Strings of Lodz and Vox Singers. In 2013 Monika was honored both by the Connecticut Immigrant and Refugee Coalition and the Polish-American Foundation for her outstanding contribution to the community of the State of Connecticut and was named "The Immigrant of the Year 2013."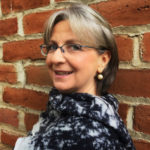 Extraordinary pianist, recitalist, coach, prompter and assistant conductor, Yelena Kurdina is among the most sought after collaborators in the opera world today. A specialist in Russian and Slavic repertoire at The Metropolitan Opera for over a decade, Ms. Kurdina became Plácido Domingo's private coach for his preparation of "one of the most important roles of his career," Ghermann in Tchaikovsky's "Queen of Spades." Yelena was the coach and consultant for Renee Fleming's recordings of "Night Songs" and "Homage: The Age of the Diva," as well as her televised appearance as Tatiana in "Eugene Onegin" with the New York Philharmonic on PBS' Great Performances and later on the Met HD telecast. Ms.Kurdina's recitals with the remarkable Dmitri Hvorostovsky have been called "rich and haunting collaborations, beautifully judged and impeccably ardent." Hailing originally from St. Petersburg, Russia, Ms. Kurdina has been no stranger to the leading international opera houses, where she has brought her distinguished musicianship to such renowned festivals and opera houses as the Opera National de Paris, Houston Grand Opera, Saito Kinen Festival in Japan, Summerscape in the new Frank Gehry theater at Bard College, Teatro de la Maestranza in Sevilla, Spain and the National Symphony Orchestra and Washington National Opera in Washington, DC.