The Mindful Couple: Five Habits to Real Love and Connection /Craig Lambert and Debbie Lambert
Both new and long-term couples who want to protect and strengthen their bond will benefit from learning practical skills and techniques that can be used every day to ensure a deeper connection and a lasting relationship.
Listening Deeply.
This workshop session will help you learn a new way to talk and a new way to listen. Being able to effectively listen, validate and empathize with your partner's position is a skill that is not necessarily given and one of the most important aspects of emotional safety. In this session we learn the foundational practice of Intentional Dialogue.
Creating a Relationship Vision.
This workshop session will help you understand why a relationship vision is important and help you co-create a vision by merging your two visions into one. This workshop will also help you understand the wants and needs of your partner and learn a respectful way to support each other's vision.
Caring Behaviors.
In this workshop session we will learn positive ways to fill your relationship bank tank with caring behaviors. Oftentimes we assume we know what makes our partner feel loved and cared about without ever asking them. Attempting to read their minds is fatal to your relationship. It's important to keep in mind that what pleases your partner is a product of their own unique makeup and life experiences and will be different from what pleases you. Your partner has their own unique love language and what actually makes your partner feel loved and cared for may be very different than what you "think" makes them feel loved and cared about. So how are you supposed to know what makes your partner feel loved and cared about? It's actually quite easy :- you ask them.
Giving and Receiving Appreciations.
Building a culture of appreciation is noticing what your partner is doing right rather than pointing out what they are doing wrong. Appreciations are the key to changing the emotional climate of your relationship. They are the language of the soul and help to open our hearts and let our partners know that we are not taking them for granted. It's important to understand that an appreciation must come out of your mouth. It can't stay hidden like the Swedish farmer who loved his wife so much that one day he almost told her. During this workshop we will learn how to profoundly change the climate of the relationship by giving specific appreciations.
Resolving Conflict.
In this workshop session we review the power struggle, and identify ways to avoid conflict when upset. During this session you will gain insight into why conflict is often the result of unmet needs and childhood wounding and how it impacts your relationship today. You will also learn specific tools to share ideas and feelings during times of conflict and discuss and resolve differences quickly and effectively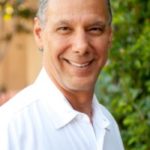 Craig Lambert is a marriage counselor in San Diego with over 30 years of experience dedicated to helping couples rekindle their love, deepen their intimacy and strengthen communication. After graduating from New York University, he received his Masters of Social Work from San Diego State University. He has been in private practice since 1990.
Using practical but powerful strategies and exercises, Craig has helped hundreds of couples strengthen their relationships and improve communication.
Craig's Approach. After exploring many therapeutic styles of addressing interpersonal relationships, Craig found the most powerful and fast-acting strategies through his work with renowned therapists and authors Dr. Harville Hendrix and his wife, Dr. Helen Hunt, the creators of the Imago therapy. Craig is also an Emotionally Focused Therapy (EFT) practitioner which, paired with his Imago background, sets him apart as someone who has deeply integrated the two highest forms of respected couples therapy to provide his clients with the most effective techniques available.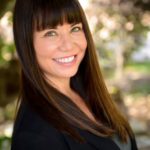 Debbie Lambert is a certified executive and life coach with over 30 years of experience. She is a certified hypnotherapist and a master practitioner in neuro-linguistic programming (NLP). Debbie holds both a Master of Science degree in Industrial/Organizational Psychology and a Bachelor of Arts degree in Psychology from San Diego State University. She is author and creator of The Ladder of Life and has written numerous articles in the areas of psychology, personal development and the mind/body connection.