Wellness and Wisdom .
Everyone seeks balance and harmony, and a safe harbor from the stressors of our modern lives. In this program, a doctor, lawyer, and Wall Street professional explore with you both the causes and solutions of chronic stress. Learn practical solutions based on the latest scientific research and come away with a new sense of wisdom and control in your life.
Life in the Fast Lane . . . "I don't have time to be sick!" –Erica Oberg, ND, MPH
At the root of most disease is a single factor – stress! Here you will learn about the physiology of stress, its impact on your health, and some simple strategies to become more resilient in your fast-paced life.
· Neurochemistry of stress
· Treatments for stress: mind body
· Fight, flight, or freeze physiology
Rx for Inner Wellness: healing from stress – Erica Oberg ND MPH
Stressors come from both internal and external (psychosocial).Cutting edge research demonstrates that mind-body techniques improve inner wellness. Here we explore the latest science of stress and how to find inner wellness.
· Extending time, science of telomeres
· Research on the science of mediation and neurotransmitters
· Treatments for stress: natural remedies
Rx for Outer Wellness: navigating life stressors – Nancy Scott and Solveig Deuprey, JD
We will navigate the landscape of external stressors. Although financial, legal, family situations are difficult to avoid, our tips and tricks will empower you to control the seemingly uncontrollable.
· Stress effect of finances on the psyche
· Common legal & familial stressors
· Strategies to address life stressors
Workshop: "Pulling it All Together – Your Personal Wellness Organizer" – Erica Oberg, ND MPH, Nancy Scott and Solveig Deuprey, JD
Each guest will receive a personal wellness organizer to take home. In this workshop, we will walk through the essential elements of life planning. Completing your organizer will leave you with a sense of wellbeing and wisdom.
· Importance of being organized to reduce life stress
· Experiential workshop in using the planner
· Distribution of the Wellness Organizer for ongoing life planning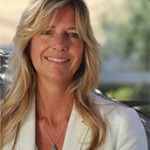 Erica Oberg, ND MPH is a naturopathic doctor whose approach to health and healing combines the rigors of science and research with the wisdom on nature and our bodies. Her unique training in both naturopathic medicine (Bastyr University) and conventional approaches (University of Washington) give her the perspective to combine the best of both worlds. Dr. Oberg is writer for WebMD, eMedicine and has also published over 30 papers in peer-reviewed medical journals. She has conducted research for the National Institutes of Health (NIH) and state Departments of Health. She currently practices in La Jolla, California, at Pacific Pearl, a healthcare center that offers unique MD-ND appointments. Dr. Oberg specializes in identifying the underlying causes of disease and guiding people to safe, natural solutions to feel better and prevent progression.
Dr. Oberg's clinical approach emphasizes nutrition and lifestyle in ways that are practical for people with busy lives. She believes that patients bring as much expertise to the conversation as doctors and as such, she honors a team-based approach to healthcare. She enjoys working with people with endocrine and hormone conditions, autoimmune disease, people ready for lifestyle transformation or weight loss, families who want to get healthy and stay healthy together, and anyone looking for a preventive, proactive, wellness-oriented doctor. She leads the Naturally Clean & Lean lifestyle change program at Pacific Pearl. Previously, she served as Clinic Director at Bastyr University California in San Diego, and before that, she practiced primary care and integrative endocrinology for 10 years in Seattle, Washington. She started a natural medicine community clinic located within a senior center on the Puget Sound that continues to thrive and serve the community. When not practicing medicine, you can find her on the beach with her dog or cooking plant-based feasts in her kitchen.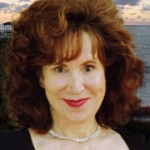 Nancy L. Scott entered the world of finance in 1967 and ever since has been active helping women with their investment strategies. She was the first woman to take a brokerage firm public and serve as its president. The media discovered her early success in the complicated world of finance. She has appeared on many national and local TV shows. This led to the publishing of her first book, "Alone." The book proved to be a bible for women suddenly left alone in a complicated world of finance. Giving back to the local and world community through Rotary is a passion. She was one of the first to join with Rotary and promote the microcredit program in third world countries. Also a successful real estate developer, Nancy is one of the founding partners of EZ-8 Budget Motel Chain. Nancy has served two U.S. Presidents and three California Governors with memberships on commissions studying the status of women in business. Her peers have recognized her with many honors in the world of finance. Knowing that women appreciate the team approach to problem solving, Nancy brings together top women in the world of medicine, law and finance to teach integrative financial health through the Wellness and Wisdom program.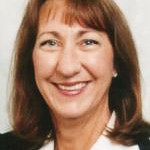 Licensed to practice law in the State of California in 1978, Solveig Store Deuprey, JD has spent more than 35 years helping clients identify, value and divide their marital estates. For many women, this exercise proved to be their first exposure to financial issues, including asset management and development of monthly budgets. With an undergraduate degree in Psychology, Solveig also strives to address the family law client with a holistic approach, understanding that divorce is the #2 psychosocial stressor. During the course of a successful practice, Solveig has been privileged to represent politicians, celebrities, CEOs of publicly held corporations, and spouses of these individuals. Solveig has been married for 33 years and has three adult children. She believes that achieving a work/life balance is essential to fundamental happiness and wellness. Volunteering helps keep life in perspective for Solveig. Her work with the Girl Scouts, first as troop leader for 12 years and ultimately as Board Chair of the San Diego Girl Scout Council, helped provide more than 31,000 girls in San Diego and Imperial counties with essential leadership skills and ultimately resulted in the coveted Kaleidoscope Award for Exceptional Governance of Non-Profit Organization being bestowed on the Girl Scout Board by the University of San Diego, School of Leadership and Educational Sciences.